Retirement Life
30 January 2023
The Great Unretirement
The Great Unretirement refers to the increased number of retired employees returning to the workforce because of the rising cost of living and other factors, such as access to healthcare and pension provisions.
The current cost-of-living crisis is forcing retirees to review their financial situation. Skyrocketing food expenses, elevated fuel prices and increased debt have left individuals' finances in a fragile state. Many retirees are having to review their retirement plans, so they remain sustainable in this current and future economy. For some, this means returning to work to supplement their retirement income.
Preply (a global online learning platform for companies) carried out a study, published in December 2022, looking into where retirees are most and least likely to return to the workplace by taking social, economic and demographic data from the world's 45 wealthiest countries.
Project your retirement income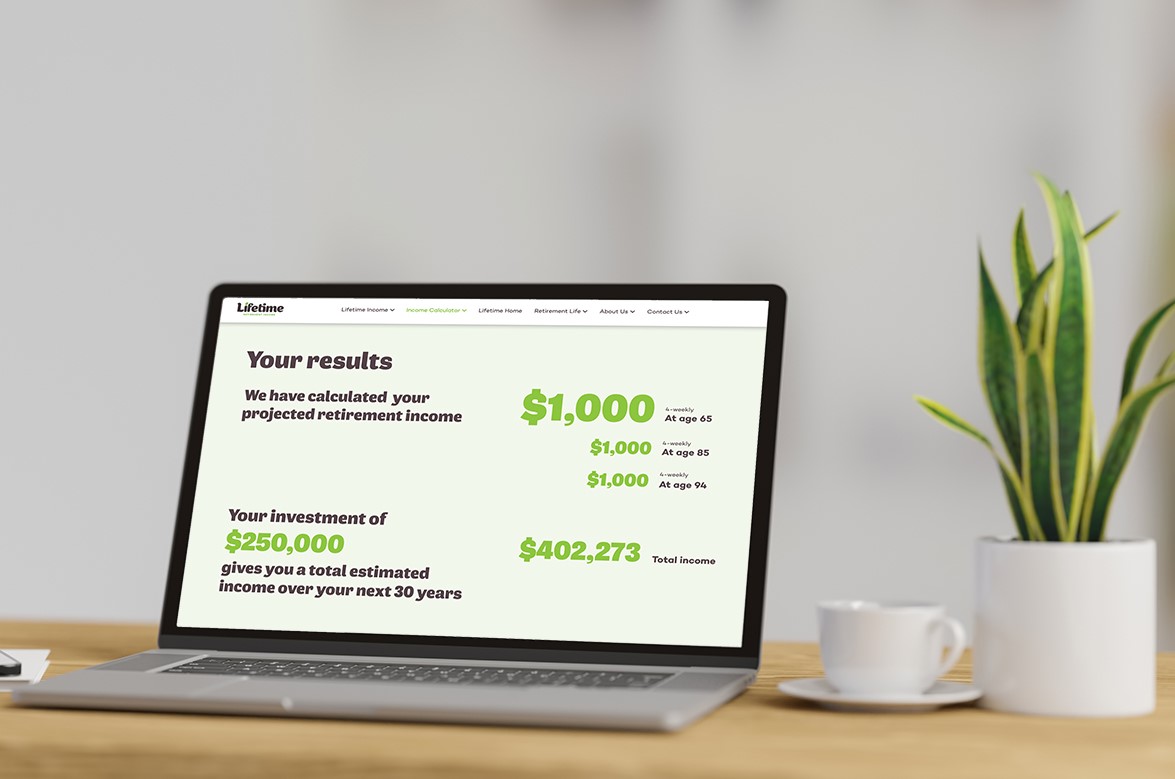 New Zealand features fifth in this list of countries with retirees most likely to return to work. This ranking was determined by analysing 8 data points pertinent to retirement from the world's 45 wealthiest countries, selected by adjusted GDP per capita. The data points were divided into three key indication groups:
welfare system (i.e. healthcare access, national pension system)
economy (i.e. cost of living, average income for citizens over 65, unemployment rate)
demographics (i.e. official retirement age, percentage of retiree population, average life expectancy).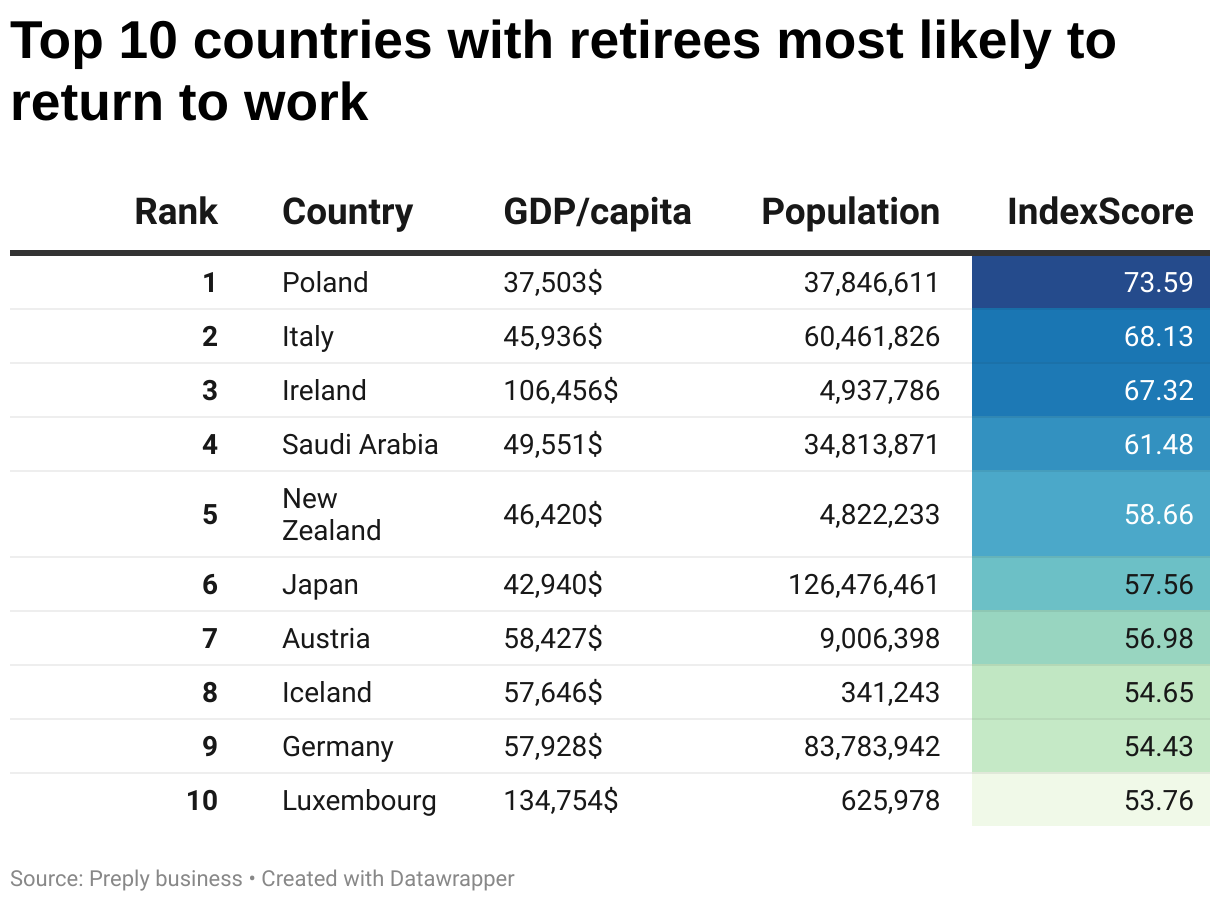 The data points were then awarded a weighting by their estimated influence on a retiree's decision to return to the workforce. New Zealand also features on the list of top 10 countries with lifestyles that least favour retirement.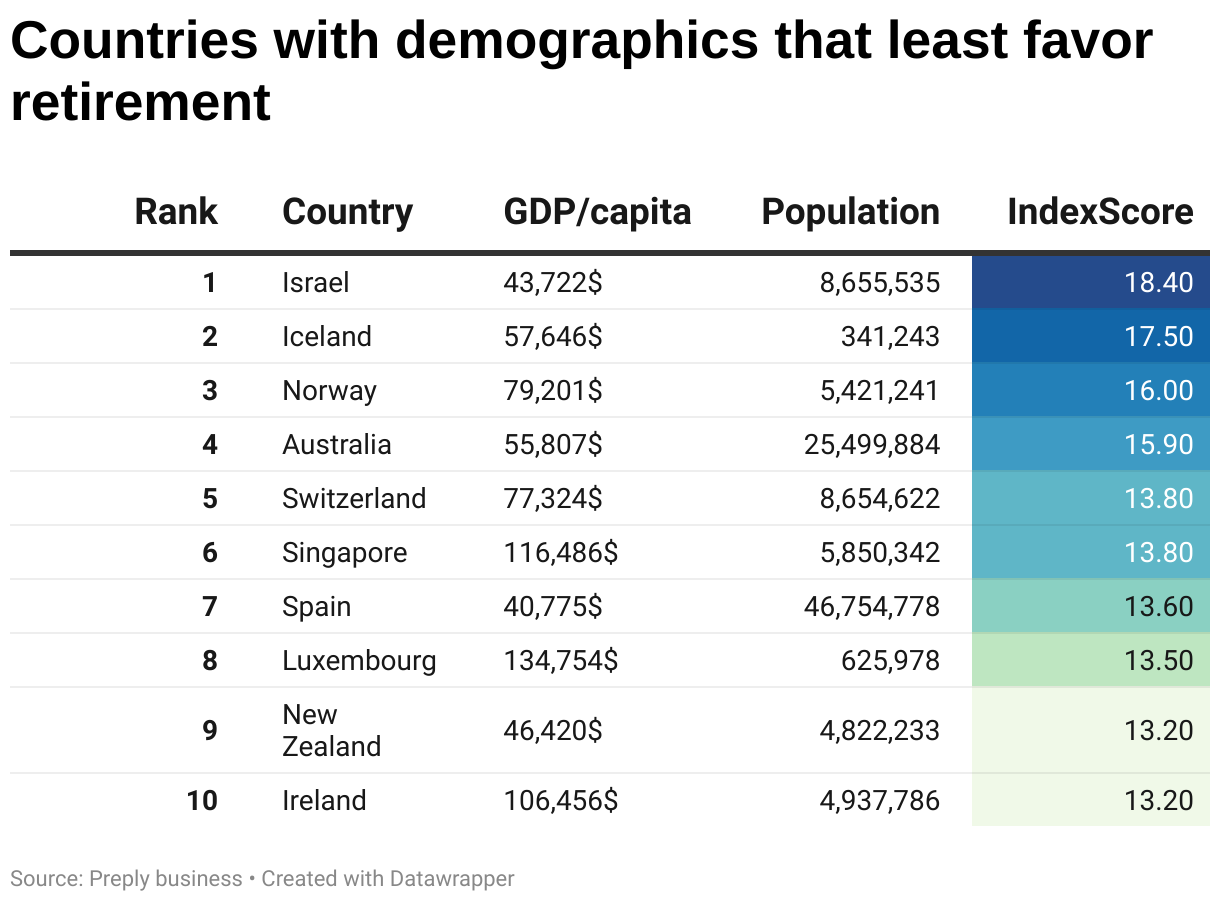 New Zealand Retirement Commissioner Jane Wrightson says, "What we're seeing more of today is a growing number of older people needing to continue working longer because they still have mortgages to pay, are renters, or haven't been able to save enough. This is only being compounded by inflation and the rising cost-of-living.
"NZ Super provides an essential lifeline for many. One of the great things about NZ Super is that there is no disincentive for people to stay in, or return to, paid work because it isn't means-tested."
According to research undertaken for the 2022 Review of Retirement Income Policies, housing costs are a particular concern for older people, as around a third of the over 65s paying rent or making mortgage repayments (only half the over 65s actually own their own home outright).
"One of the key recommendations I have made following the release of the 2022 Review of Retirement Income Policies is to keep the age of eligibility at 65. Any increase is only going to further disadvantage those who need it the most, particularly Māori, Pacific Peoples and women," says Jane.
Mary Glowacka, Centre of Excellence Lead in the Human Resources Chapter of Preply, says, "The COVID-19 pandemic saw a large number of older people leave their jobs in many countries but this trend is reversing with many now returning to work post-pandemic amid the cost-of-living crisis and concerns regarding their future retirement income. 
"Companies need to consider how they can support older workers' return to the workforce. Policies that prevent age discrimination need to be established and enforced. In addition, training and assistance needs to be provided to successfully match older workers with the right job opportunity for them."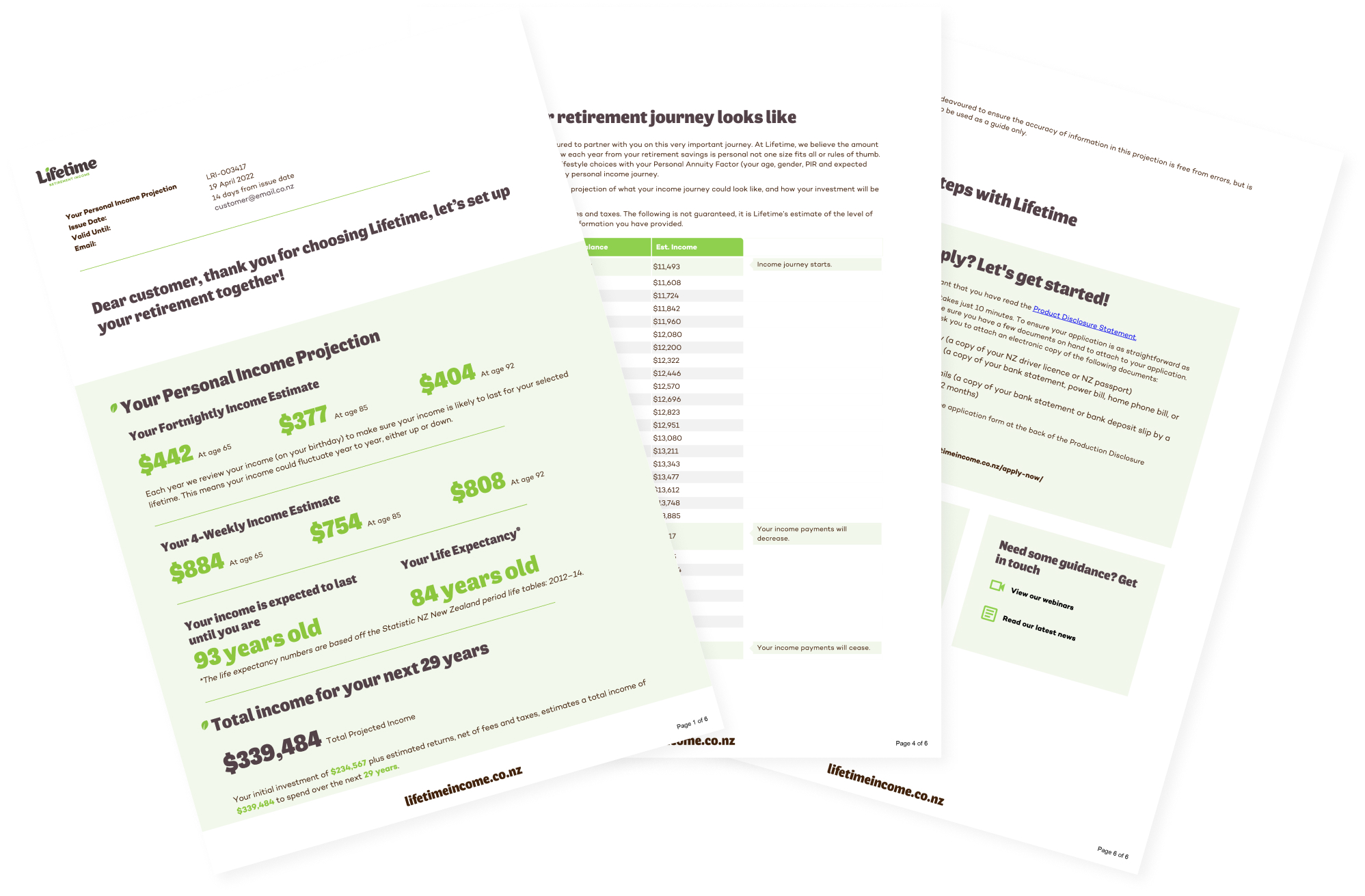 Calculate what you could draw in retirement.
According to Statistics New Zealand, those aged 65 and over represent 15 percent of the total population of Aotearoa. Of this 15 percent, about a quarter are still working, whether that be full-time or part-time. While there is no official retirement age in Aotearoa, and mandatory retirement was abolished in 1992, New Zealanders have some of the longest working lives in the developed world.
The Great Unretirement is becoming an increasingly required option for many older New Zealanders. It provides a way to supplement income while remaining engaged and productive. For more information on the study, read more here.
This article is for informational purposes only and should not be considered financial or medical advice.