News
29 April 2020
The other side of COVID: Economic scenarios
So Hamlet says to his mate: "There are more things in heaven and earth, Horatio,
Than are dreamt of in your philosophy."
But maybe the Prince of Denmark, dithering about at the end of Act 1 (Scene 5), should've approached Treasury for a full suite of likely outcomes rather his loyal royal lackey.
Entering stage left, Treasury NZ, which could give even Shakespeare a run for his money in scenario-generation skills, has pulled out all the stops in its April attempt to plot probable economic futures for the country as it moves past the initial coronavirus shock.
Amazingly, the NZ Treasury report - titled simply 'Economic scenarios'- is shorter than Hamlet. Less surprisingly, the Treasury study is light on poetry.
"The impact of COVID-19 and related response measures on the New Zealand economy is highly uncertain," the report says. "To reflect this uncertainty this report considers several alternative paths that the economy may take. These paths vary based on different assumptions about the time spent at different COVID-19 Alert Levels."
With NZ down to Alert Level 3, the more optimistic Treasury outcomes might loom larger but the uncertainty remains at incredibly high levels.
GDP growth forecasts for the current financial year (ending March 31, 2021), for instance, range from -13.5 per cent to -34 per cent in the Treasury report. Prior to COVID-19, Treasury expected GDP growth in NZ over the same period to hit 2.5 per cent – sluggish by historical standards but OK in context.
Meanwhile, unemployment could reach anything from 9.5 per cent to 24.5 per cent and inflation might range between 0 and -0.75 per cent (also known as deflation), according to the Treasury projections. The economic impact of coronavirus spills out until at least the 2024 fiscal year (where Treasury ends its forecasts for now – look out for sequels, though), rendering all previous predictions obsolete.
GDP growth surges in the 2022 year (up almost 30 per cent in a couple of scenarios) before leveling out in the 4.5 to 7 per cent range two years later. The dramatic positive GDP growth figures, of course, reflect a projected bounce-back from the deep trough the NZ economy will fall into over the short term.
Under all longer term scenarios, though, Treasury has forecast NZ nominal GDP (the actual amount of dollars produced by the economy) by the 2024 tax year will be well above the $300 billion level set in the 2019 fiscal period.
And furthermore, even the other indicators of economic health – unemployment and inflation – should return close to earlier forecast rates in the 2024 year, the report says. In the Treasury scenarios, by 2024 unemployment ranges between 4.5 per cent (as forecast in 2019) to 6.5 per cent; at the same time, inflation will be 1 per cent at the lowest or peak at 1.75 per cent against the earlier prediction of 2 per cent.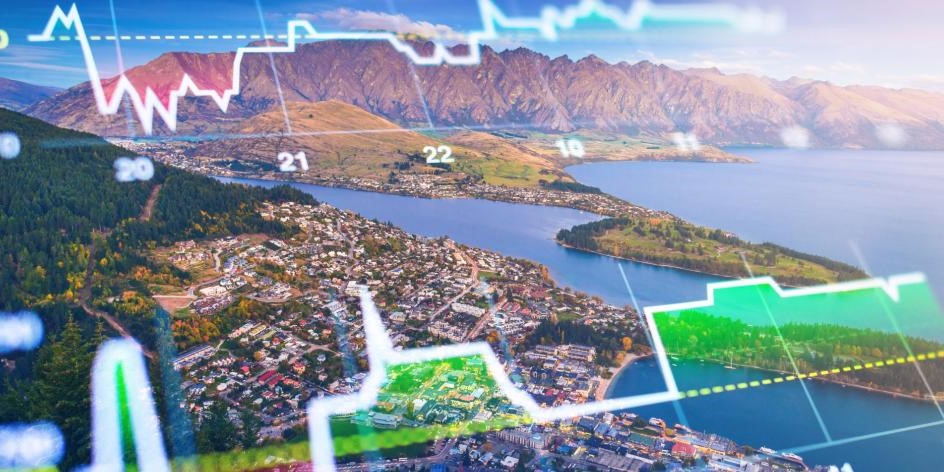 The return to a semblance of economic normality, however, is unlikely to be a smooth journey. Each of the Treasury scenarios has different implications for interest rates and investment markets, which in turn impacts retirement income expectations.
Downstream effects on the NZ housing market and rents (investment properties remain an important source of retiree income) could also dampen confidence in the short term.
On the plus side, the NZ government has committed to supporting businesses and households as much as possible during the shutdown shock with a wide range of subsidies and relief packages. NZ Superannuation payments (including a higher winter energy supplement) continue to flow as always.
Carmel Sepuloni, Social Development Minister, also said in April that government would ease pressures on superannuitants where appropriate – including allowing NZ citizens stranded offshore by COVID-19 border closures to receive the pension.
"... we are also aware we have superannuitants and beneficiaries that require flexibility and commitment to their well-being during this unprecedented time," Sepuloni said.
In a nutshell (to quote Hamlet again, gassing on to spies in Act II, Scene 2), the coronavirus drama is far from over.
For all its insider knowledge and number-crunching power, even Treasury says where the NZ economy heads next "from here is extremely uncertain".
"The magnitude and duration of the downturn and the subsequent pace of the recovery depends on many unknown factors, including the course of the virus, how long activity restrictions are in place, how quickly the global economy will recover, how behaviours and production might change, and how successful government policies will be in supporting households and firms."
As 'Economic scenarios' notes, Treasury's set of reasonable endings are "less about predicting likely outcomes, and more about illustrating salient possibilities", of which there are plenty down here on earth.