Fund performance
Please find below the latest performance figures for the Lifetime Income Fund. The Lifetime Income Fund is a conservative balanced fund with income guarantee insurance.

The chart below illustrates the performance of $100,000 invested in the Lifetime Income from inception on 1 January 2016 to 30 September 2018. The chart shows cumulative performance after fees and insurance premiums but before tax.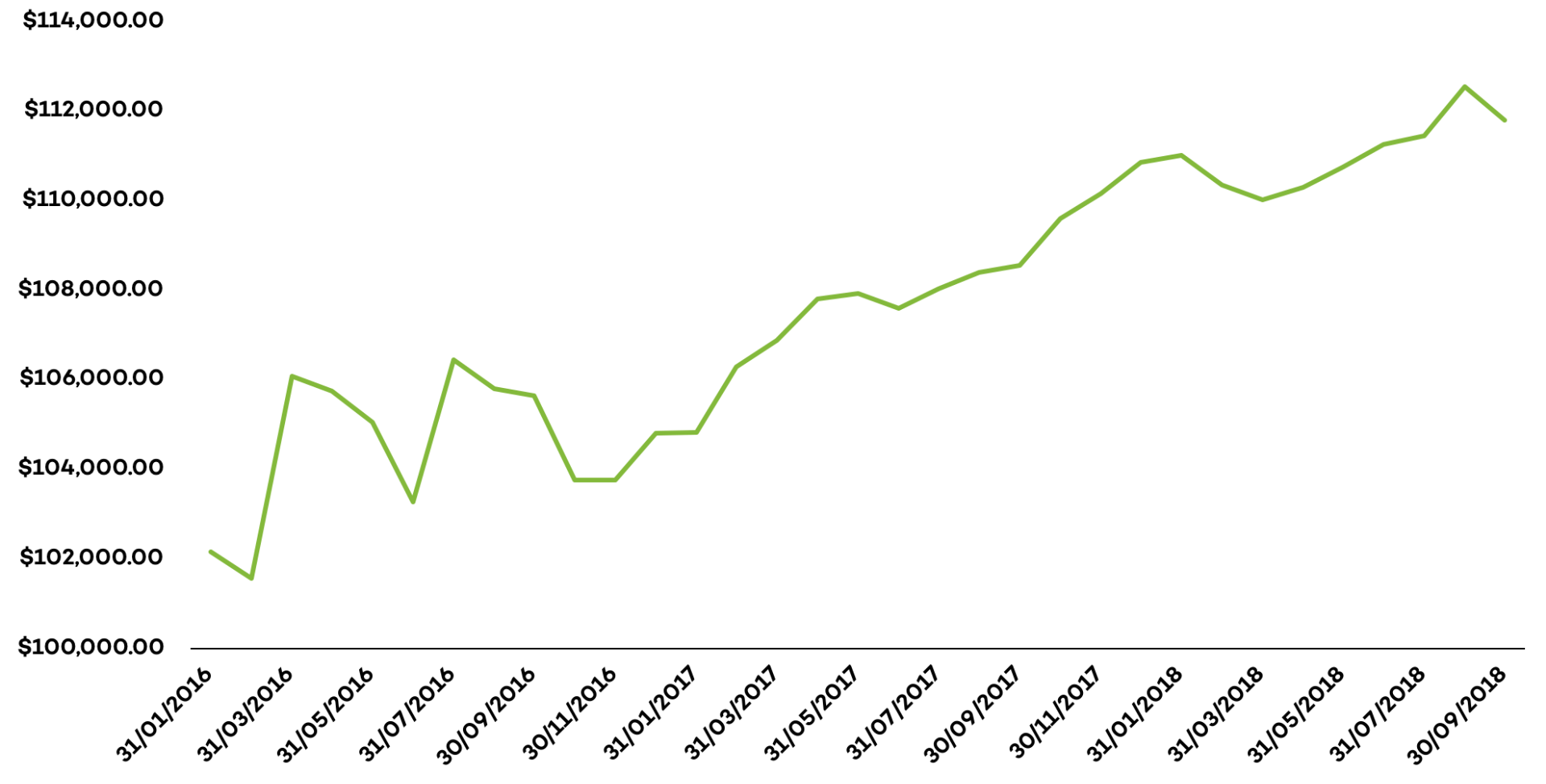 Fund updates
Lifetime publishes fund updates on the performance of the Lifetime Income Fund every quarter. Please read these here.
Annual Reporting
Every year at the end of March, Lifetime publishes a full set of reports on how the Lifetime Income Fund has performed (from 1 April to 31 March). Please read these here.
Fund fees
There are two annual fees for investing in the Lifetime Income Fund.
1) Fund Management Fee - 1.00% per annum of your account balance.
The Fund Management Fee is to invest and manage your capital in the Lifetime Income Fund. This is below the KiwiSaver industry average of 1.28% per annum according to the Government's Sorted website.
2) Income Guarantee Insurance Premium - 1.35% per annum of your Insured Income Base. If you choose to make a joint investment, the insurance premium is 1.75% per annum of your Insured Income Base.
The Income Guarantee Insurance Premium is to insure and guarantee your income for the rest of your life, regardless of market performance or how long you live. If your original capital is depleted, the insurance continues to pay your regular income payments for as long as you live.
What could your income be?
Find out with the Lifetime Income Calculator.