Retirement Life
30 January 2023
Practical information and advice on online scams
Common types of online scams in New Zealand include phishing emails, online identity theft, text message scams and fake 'opportunity' scams. Phishing emails are designed to look like they come from a legitimate organisation, such as your bank, but are actually sent by criminals who are trying to steal your personal information. Online identity theft is when someone gets personal information from another person and uses it for their own gain. Fake 'opportunities' are designed to entice you with promises of free or discounted goods or services but are actually designed to take your money.
So how can you protect yourself from online scams?
According to Jordan Heersping, Manager of Incident Response at CERT NZ (Computer Emergency Response Team – set up in 2016 by the government), the most important thing people can do is to be vigilant and aware of the potential risks and to keep yourself safe online. "It's just as important as the rest of your life," says Jordan.
We know millions of dollars are lost annually due to cyber-attacks in New Zealand. In Q3, 2022 over $5 million was lost, according to CERT NZ data. CERT NZ receives around 500 reports per quarter from members of the public who have been victims of a cyber incident or attack. CERT NZ uses these reports to produce information on cybersecurity in New Zealand and to tailor advice for all New Zealanders.

Project your fortnightly, tax-paid, retirement income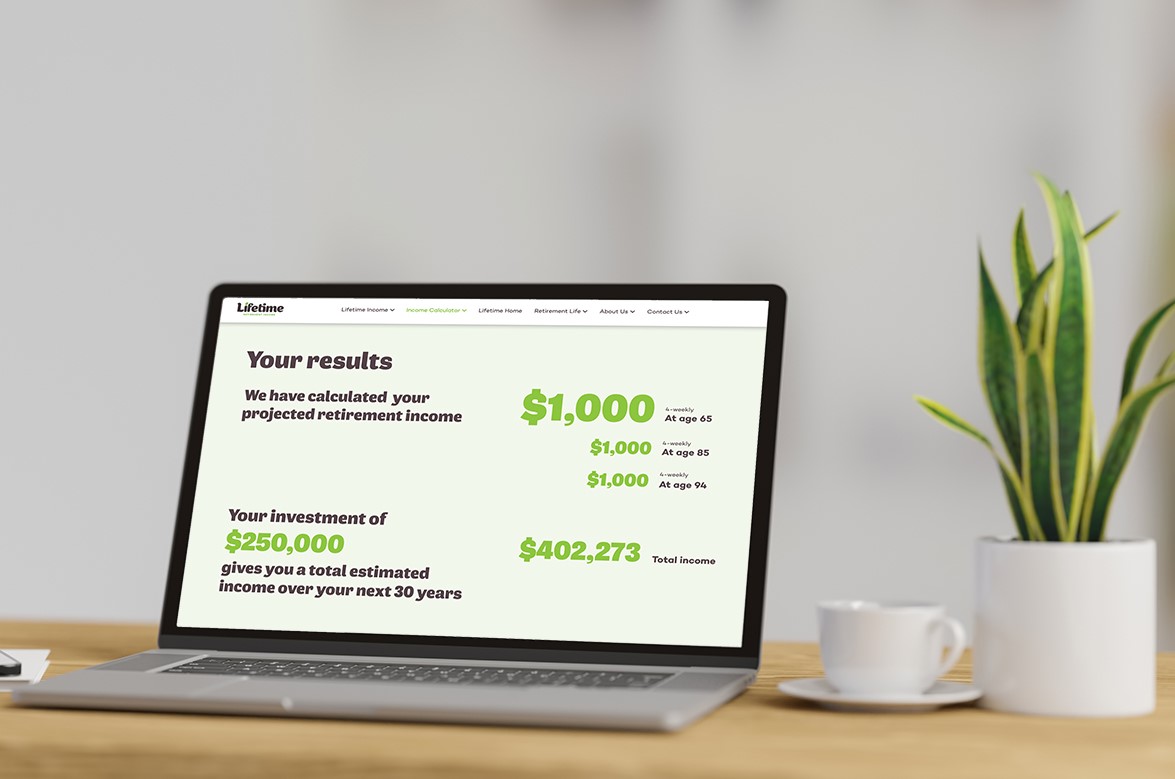 It's okay to be suspicious of any contact you weren't expecting. By taking time to consider an offer, you could avoid being caught in a scam. "If you're unsure about an email or text you've received, talk to a family member before responding to the communication," says Jordan. 
A child or grandchild may be able to help or act as a sounding board.
"If you think you've been a victim of an online scam, go to the official company website immediately (whether that be your bank, computer provider or mobile and internet provider), or even visit a branch in person if you can. You should also report the scam to CERT NZ (part of the Ministry of Business, Innovation and Employment), and the police," says Jordan.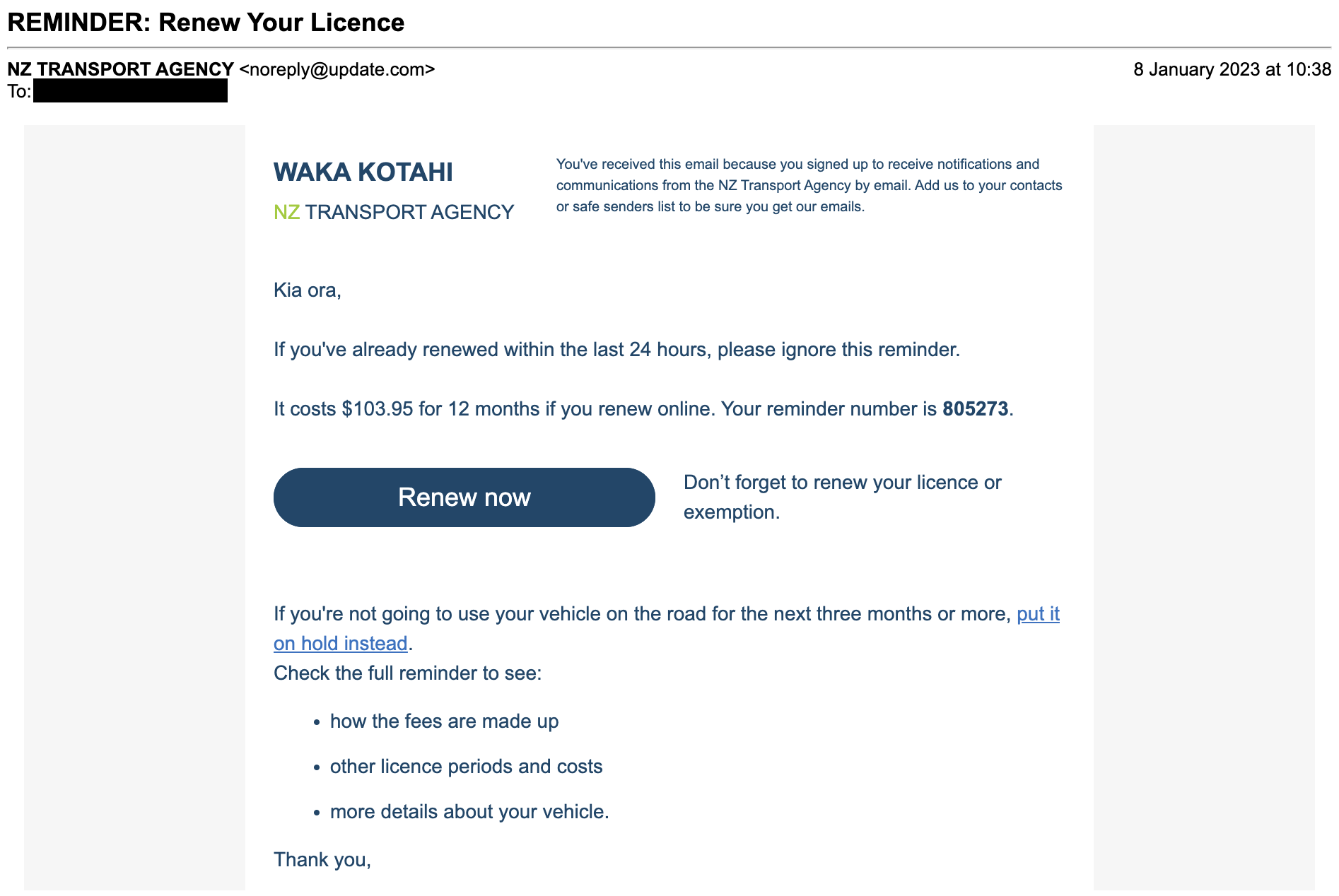 CERT NZ has a form on its website for reporting incidents. The organisation also has a cyber security quiz, to help people know what they can do to protect their personal and financial information online.
Be wary of any emails, websites or offers that seem too good to be true. It's also important to be wary of any emails asking for personal information such as your bank details or passwords. If you do receive an email or see an offer that looks suspicious, do your research and check if it's genuine before responding. Take the content to a professional Financial Management Authority financial adviser, and ask for their input.
Jordan also advises people to use two-factor authentication (2FA) and ensure password hygiene. When you log in to your accounts online, you mostly use a simple username and password combination to do so. Adding 2FA to your login process is a simple way of adding an extra layer of security to your accounts.
"Passwords also need to be long, strong and unique," says Jordan. "If you can't remember different passwords for each account you have, then it's worth using a password manager." Password managers are apps that securely store all your passwords. They are a lot safer than other options, although it's worth reading reviews online to know which one is best for you.
It's also essential to keep your computer and internet security up to date and backed up. Make sure your computer has the latest security updates and antivirus software installed, and never open emails or attachments from unknown sources. Be careful when clicking on links in emails or online, as these could take you to malicious websites.
Take control of your retirement income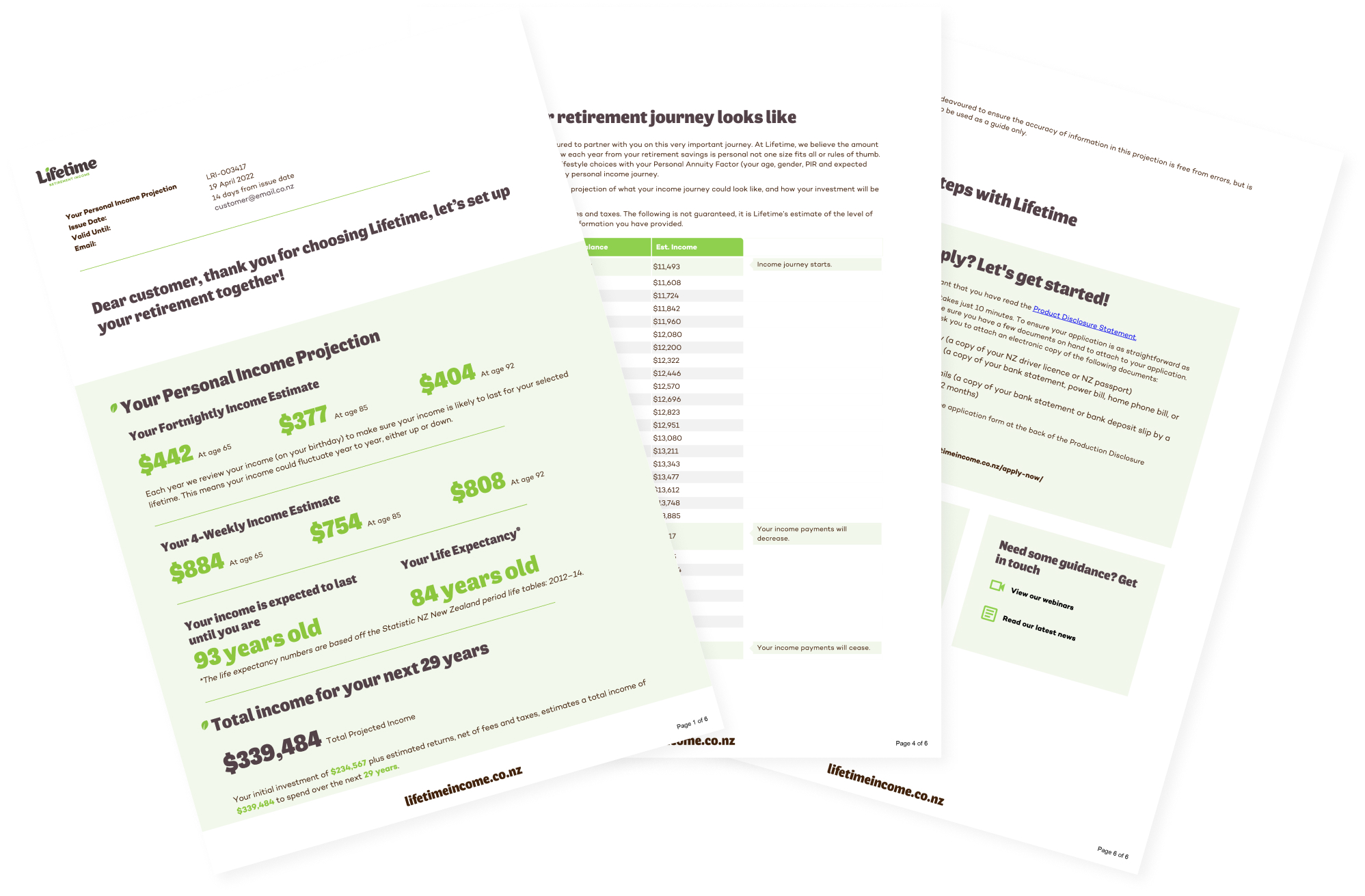 For more simple and practical things you can do to help keep your information safe and secure online, visit CERT NZ's guides on cyber security. There is also information on what to do if you think you're caught in a scam (whatever the scenario) on the Consumer Protection website. Netsafe also has information on the latest and most common online scams and advises on what to do if you've been scammed.
This article is for informational purposes only and should not be considered financial advice.