Retirement Life
11 April 2023
NZ Super rises to catch up with cost of living
Couples over 65 now get an extra $102.84 in superannuation payments each fortnight, while individuals living alone receive $66.86 more per payment.
NZ Super benefits are adjusted every year. Last year's increase was linked to the average wage, at a time when earnings were increasing faster than inflation. This year, main benefits have been increased in line with inflation to help combat rapidly rising living costs.
Prime Minister Chris Hipkins announced the hikes as part of the government's new cost of living package to support Kiwi families, with Cabinet signing off on a 7.22 percent hike across main benefits, including superannuation.
Hipkins said the "bread and butter support" package would help people who were "really feeling the bite from the rise in the cost of living".
Keeping up with inflation
What could a couple buy with $102.84 more a fortnight? You could linger for longer at your local café, with enough to cover an extra couple of cappuccinos every week day (assuming they cost around $5). Or you could treat yourself to the fancy seats at the movies and order a glass of your favourite tipple to go with your popcorn.
If you're lucky. It's super that Super's been boosted, but for a large portion of retirees it still won't be enough to maintain even a no-frills lifestyle. According to the most recent data from Stats NZ, food prices grew by 10.3 percent over the year to January 2023, with fruit and vegetables prices up 16 percent.
Calculate what you could draw in retirement.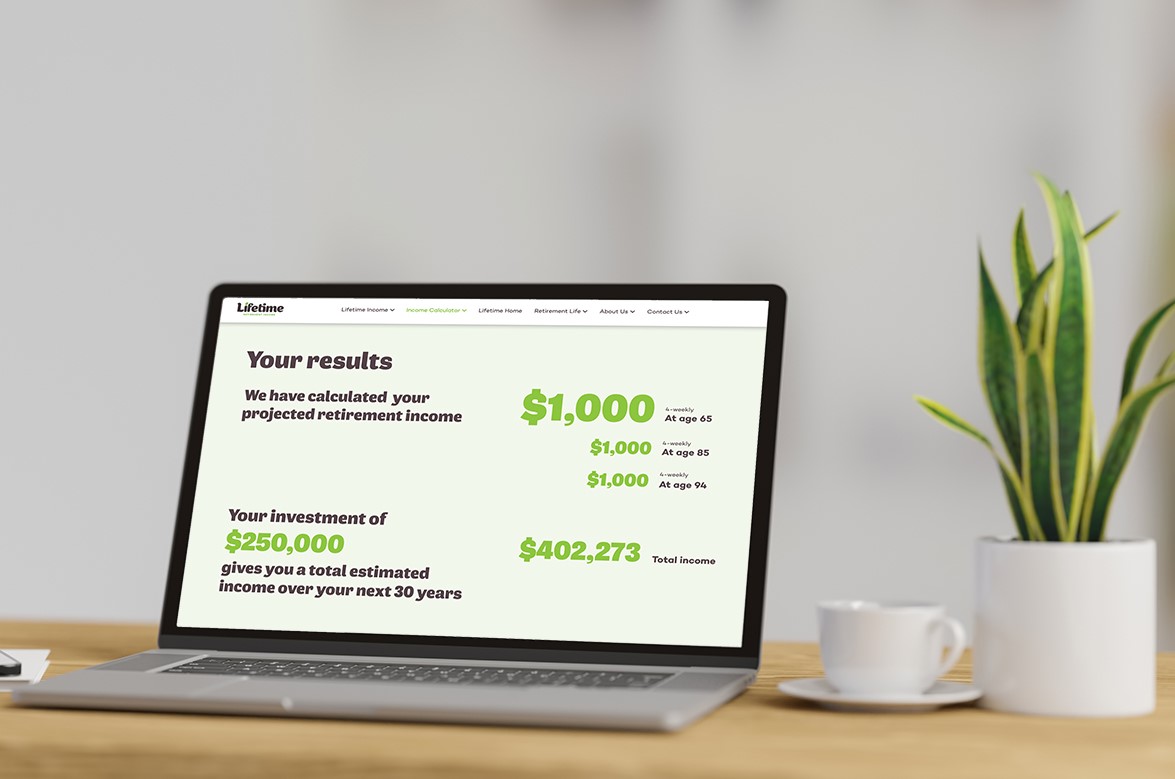 Cost of living on the rise
One Banks Peninsula retiree, Johnny, said that living on the NZ Super alone would be challenging for many, particularly those with a mortgage or paying rent.
"I've watched the NZ Super evolve over the years, and I'm just grateful that I own my own home. Living on the Super alone would be challenging," he said.
Johnny advises those close to retirement to try and reduce or eliminate all debt when entering into retirement. I'm also thankful for the winter heating allowance that is continuing from May to October, he said.
Another local retiree said he grows a lot of his own produce in order to manage his expenses but admits the cost-of-living crisis is making a noticeable impact on his wallet.
"I went to the supermarket the other day and put my standard grocery items of bread, milk, cheese etc. into just two empty wine boxes at the checkout. The bill came to $200! I couldn't believe it. Given today's prices, I don't think anyone could live on the NZ Super alone."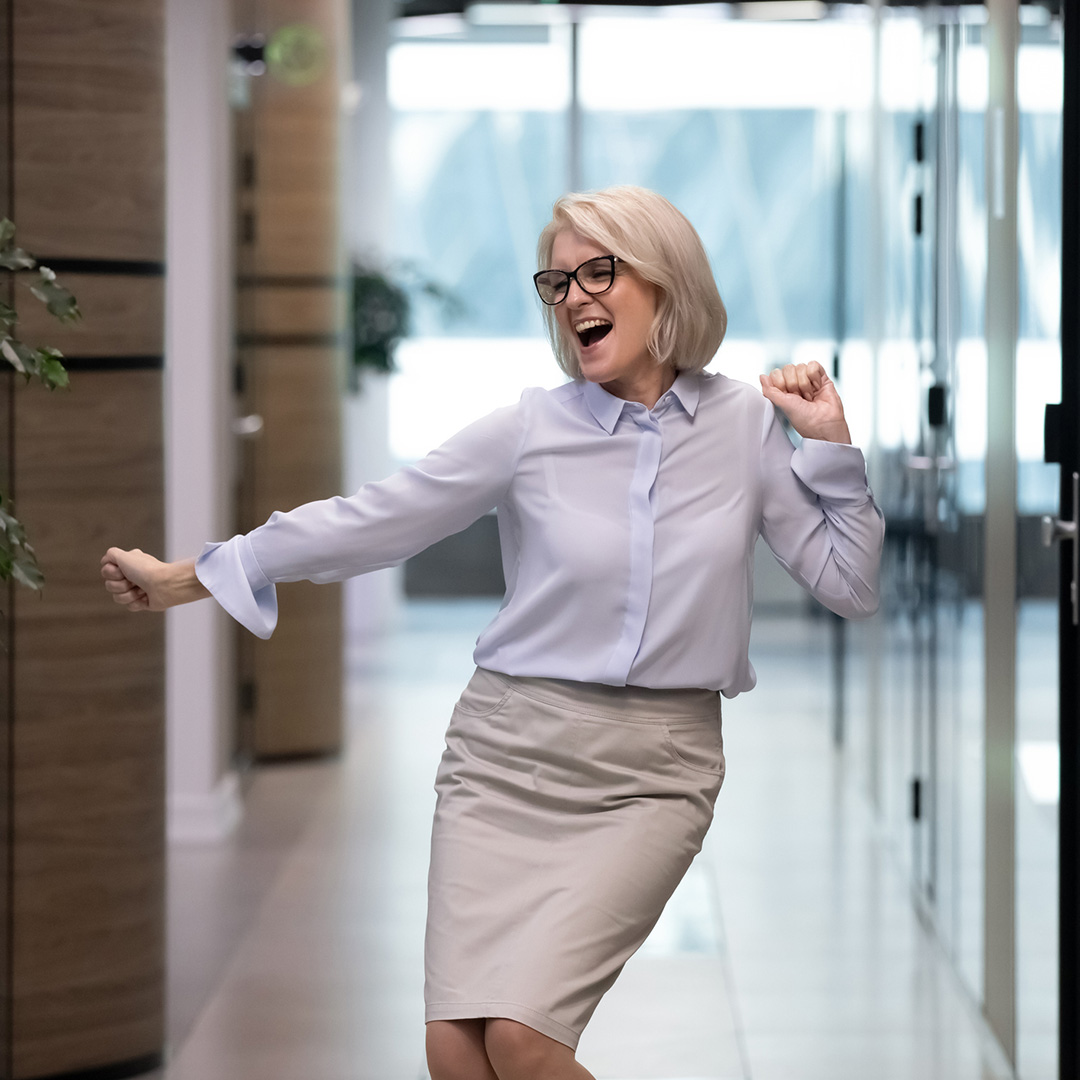 Challenging times ahead
According to Te Ara Ahunga Ora Retirement Commission, the majority of New Zealanders depend on NZ Super, with 40 percent of those 65 and older having almost no other source of income and another 20 percent having only a little more.
The main objective of New Zealand's pension system, which has been in place since the late 19th century, is to prevent elder poverty. Through the Social Security Act of 1938, a two-tier public pension system was introduced that would last for nearly four decades. It consisted of a reduced universal superannuation pay-out and a means-tested pension (Age Benefit).
Over the years, successive governments made various adjustments, including revising the age of eligibility, increasing and then lowering contributions, tax concessions and changes to the percentage of wage ratios applied against pensions.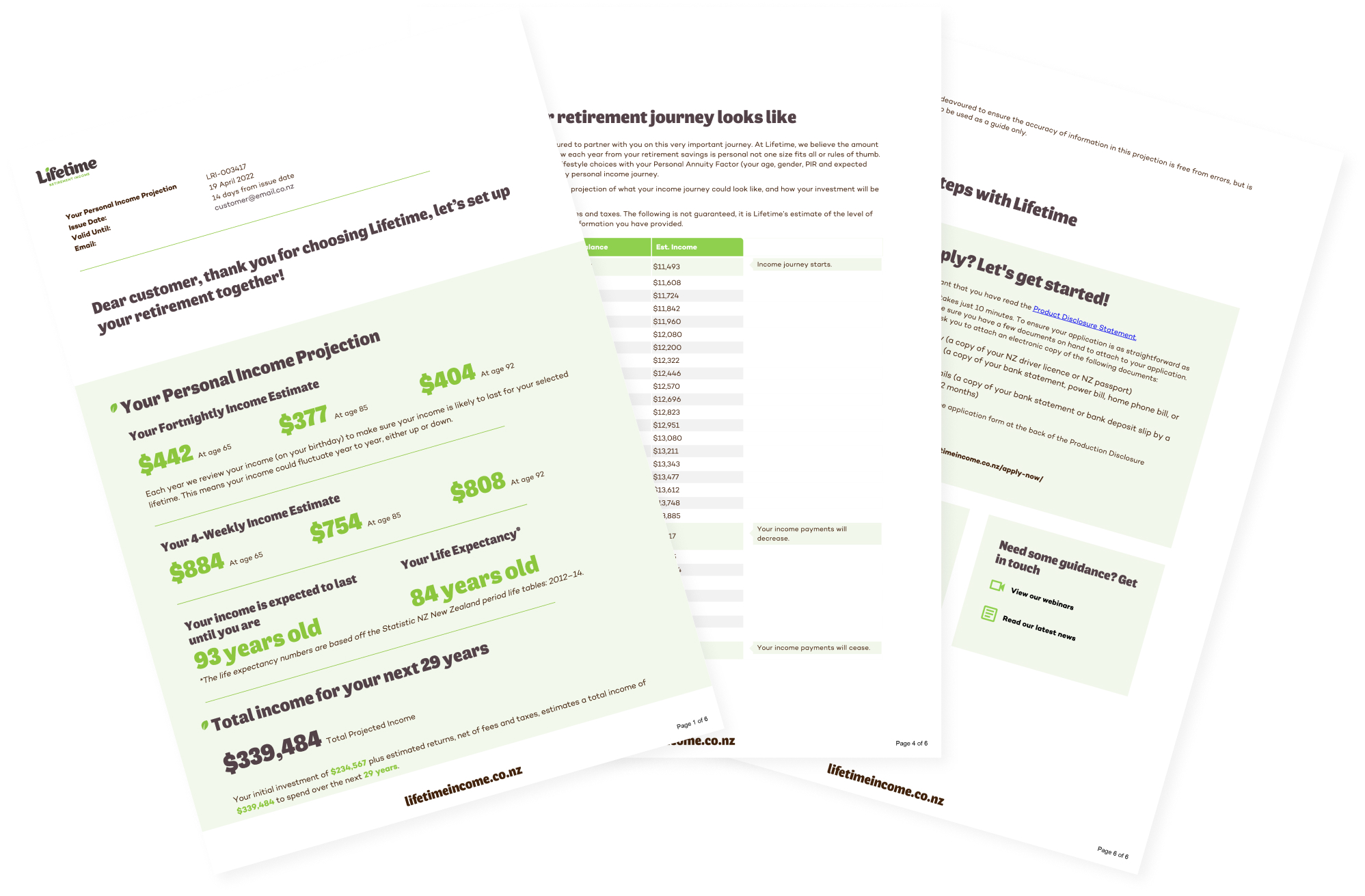 Project your retirement income.
NZ Super as we know it today has been largely the same since the 1970s. Whether it's economically sustainable over the long-term without further adjustments – to the official retirement age, universal access, or tax hikes for instance - is a question preoccupying many in the corridors of power and beyond.
If you want to find out more about how to turn any lump sum you've saved over your working life into income to help supplement your NZ Super, get in touch with Lifetime Retirement Income for an info pack. Request a Pack Today.