Retirement Life
14 November 2022
Dealing with difficult family members
If you have a relative who seems to be constantly negative or is openly hostile towards you, it can be very damaging to family relations. It's crucial, then, that we seek to develop our skills for dealing with them.
Dr Gary Chapman, an experienced counsellor and author of many best-selling books on relationships, talks about the idea of "reframing" your interactions with difficult people.
Putting yourself in someone else's shoes, or reframing, is a great way to deal with difficult relatives (or all people, full stop!). Reframing requires us to see something in a new way, in a context that allows us to appreciate positive aspects of a situation.
For example, that brother who is always two hours late to family engagements? Maybe they are struggling with an over-controlling girlfriend and find it hard to get away. Or your aunt, who you labelled as "aloof" as she refuses to sit with the rest of the family? Perhaps she has serious social anxiety, and needs time away from others to stay emotionally regulated. What about the over-sharing mother-in-law who always talks to you but never listens? What if she lives alone and her interactions with you are the only way she has to feel connected to others? By finding a context for those "difficult" people, by reframing the picture, a new story emerges.
By asking ourselves, "I wonder what is going on for the other person?" rather than "Why does this person keep doing these annoying things to me?" you'll start to get a fuller picture of the other person and hopefully breathe more compassion into your interactions with them.
Project your fortnightly, tax-paid, retirement income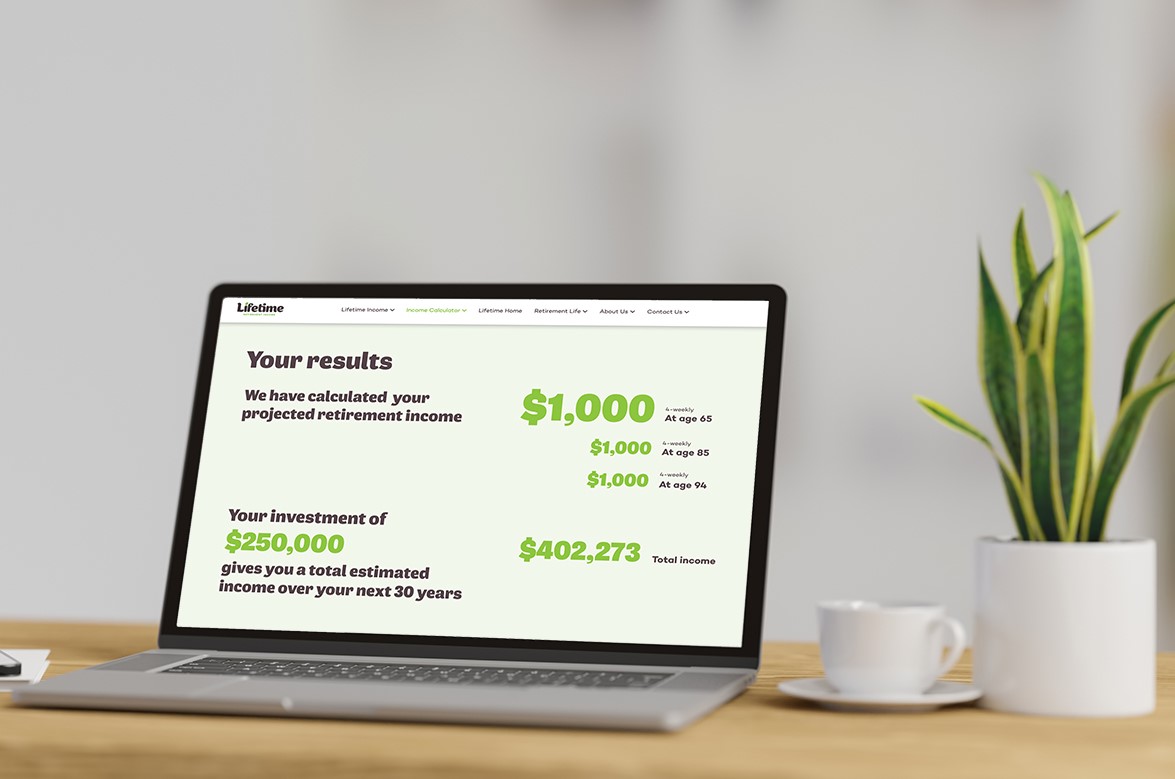 Here are some other tips to consider:
Give yourself support and self-appreciation.
When you're in the midst of a family drama, it's easy to find ourselves always thinking about the person or trying to find solutions to the conflict. But it's important to step back and give yourself some self-care, so that we are able to get some perspective. This bigger-picture view will give us more energy to continue trying to resolve the issue and let some of the negativity go. Your psychological wellbeing is vital at the best of times, let alone when things get tough. Your own wellbeing needs to be a high priority.
Encourage the other person to get support
It's a good idea for the difficult relative to be able to express themselves. They may need to fully state their point of view about the conflict. You might not be the person that can hear this – at least not if the situation triggers you. Counsellors and therapists are trained to listen without judgement and allow someone to feel heard. If you can listen, then showing respect for another's differences may go a long way to resolve the problem.
Plan ahead
If you know that the Christmas family gathering, for instance, is going to cause problems, it's a good idea to plan ahead so you have a good idea about how much time you will be spending together. Make sure you're not put in a situation that you feel uncomfortable about. Surround yourself with family and friends who you get along with and who will support you if things do go wrong.
"Rise above it"
Here's the thing with conflict situations: typically, it's not about you. More often than not, the other person is dealing with past trauma from a different relationship, or they are having difficulty processing some stuff from their past. If a disagreement is allowed to continue, it can quickly accelerate into personal attacks or make you feel wrong, which are just not justifiable. Being able to see the bigger picture often brings some compassion to the discussion, and things can often be nipped in the bud. This brings us back to our initial idea of 'reframing' the problem.
Design your retirement income with Lifetime
Probably the most effective way of dealing with a difficult relative is to get support from a professional who is not invested in the situation. Whether it's a counsellor, therapist or psychologist, these people can help you learn and practise better communication strategies that make your family life that much easier.
Here's a list of professional organisations in New Zealand that may be able to help:
New Zealand Association of Counsellors: nzac.org.nz
New Zealand Christian Counsellors Association: nzcca.org.nz
New Zealand Association of Psychotherapists: nzap.org.nz
New Zealand Psychological Society: psychology.org.nz
Need To Talk: 1737 (call or text) 
Suicide Crisis: 0508 TAUTOKO (828 865) 
Lifeline: 0800 543 354 or text 4357 
This article is for informational purposes only and should not be considered medical or psychological advice.