Retirement Life
28 November 2022
Choosing where to live during retirement.
As we get older, we inevitably spend a bit of time looking at options for living in a comfortable retirement spot. Decisions need to be made about whether to stay in the family home, downsize to a low-maintenance, smaller home or move to a retirement village. Changing location to be closer to family or to follow the sunshine also comes into the mix.
It helps to do some forward planning around retirement living options to make sure you have the necessary funds available at the right time for your option of choice, and to be able to make the move at the right time. Making changes in a planned way is much better than having an option forced on you through lack of action, for example, if you have a sudden health event.
Where to live is very much a personal choice, and there is no right or wrong retirement living option so long as you understand the consequences of your choice.
Staying put may require funds to be set aside for ongoing maintenance and assistance in the home – whether it be mowing the lawns, taking care of the gardens, doing housework or providing personal care.
Turn your savings into a retirement income
Design your income today!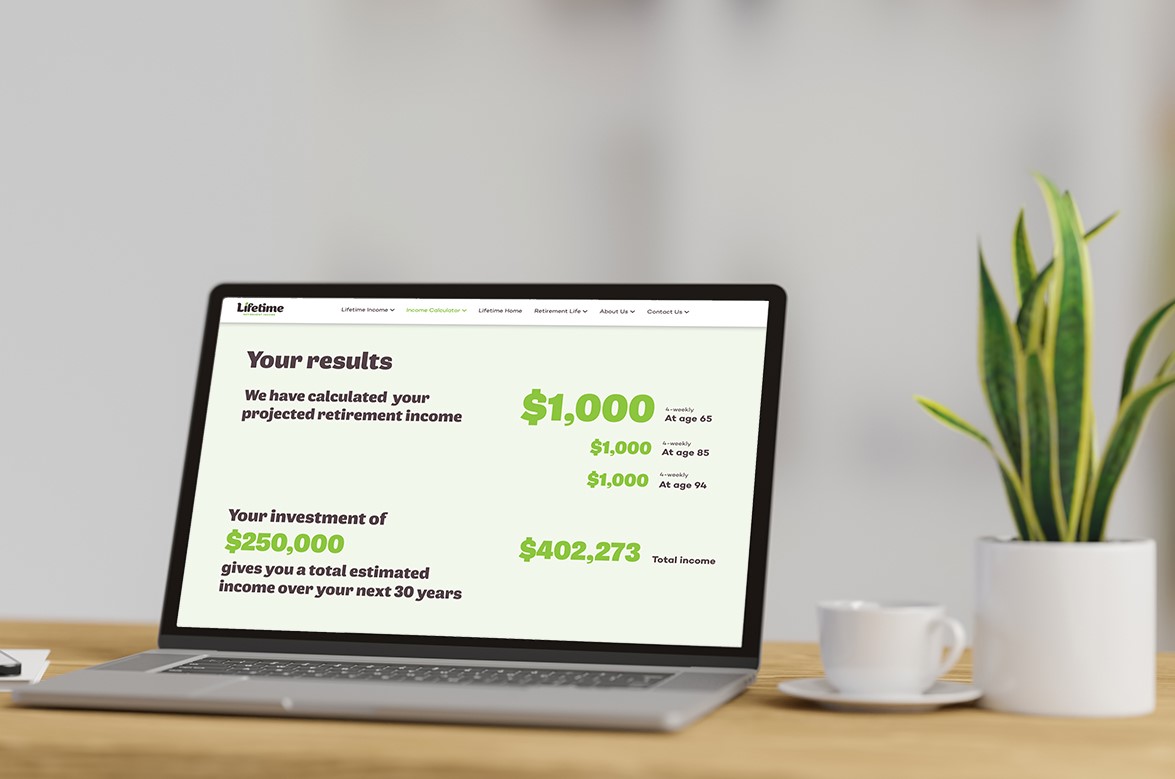 Moving to a smaller, low-maintenance home often needs extra funds due to the difference in value between an older home and a newer home. Changing location may require additional funds, or may free up funds, depending on the choice of area.
Similarly, moving to a retirement village may require additional funds to purchase a licence to occupy, or it may create surplus funds. Money will be needed to pay the weekly levy. If you are considering a village for retirement living, it pays to find out what the costs might be well in advance so you can plan ahead. Many villages have long waiting lists, and you may have to join a waiting list several years ahead to be sure of a place. It is also common for villages to require you to make a cash purchase, meaning you either have to sell your home before purchasing or have access to additional funds to cover the purchase.
With all the changes happening in the property market right now, many people are wondering whether now is a good time to be making changes. Falling property prices can create uncertainty, leading to people holding back on making changes they really need to make.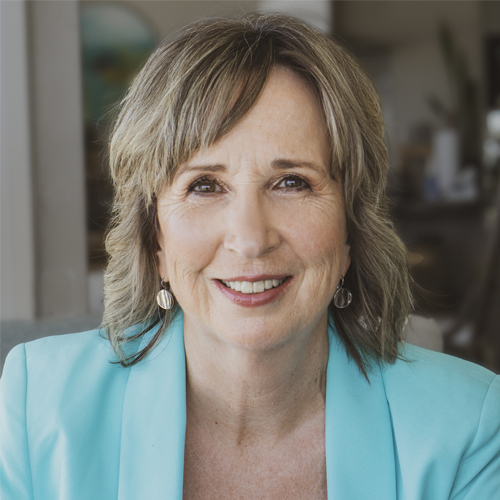 House prices have fallen from their peak, but they are still well ahead of where they were five or ten years ago. Not many people have the luck of being able to sell right at the peak of a market, so that's not something you need to worry about. While the value of your home may have fallen, the values of other living options will have come back as well or at least not have upward pressure on them. Take a longer-term perspective, and you will realise that overall you have done well with the value of your home. Values go up and down in the short term, but the long-term trend is up.
When it comes time to sell your home, a good real estate agent will guide you on how much to spend preparing your house for sale. An investment can be made in updating the décor or staging the property with more modern and neutral furniture. Painting untidy areas, decluttering and ensuring the garden is presentable are other relatively non-expensive and straightforward decisions.
Moving house provides an opportunity to free up cash to avoid being 'asset rich and cash poor'.
Calculate what you could draw in retirement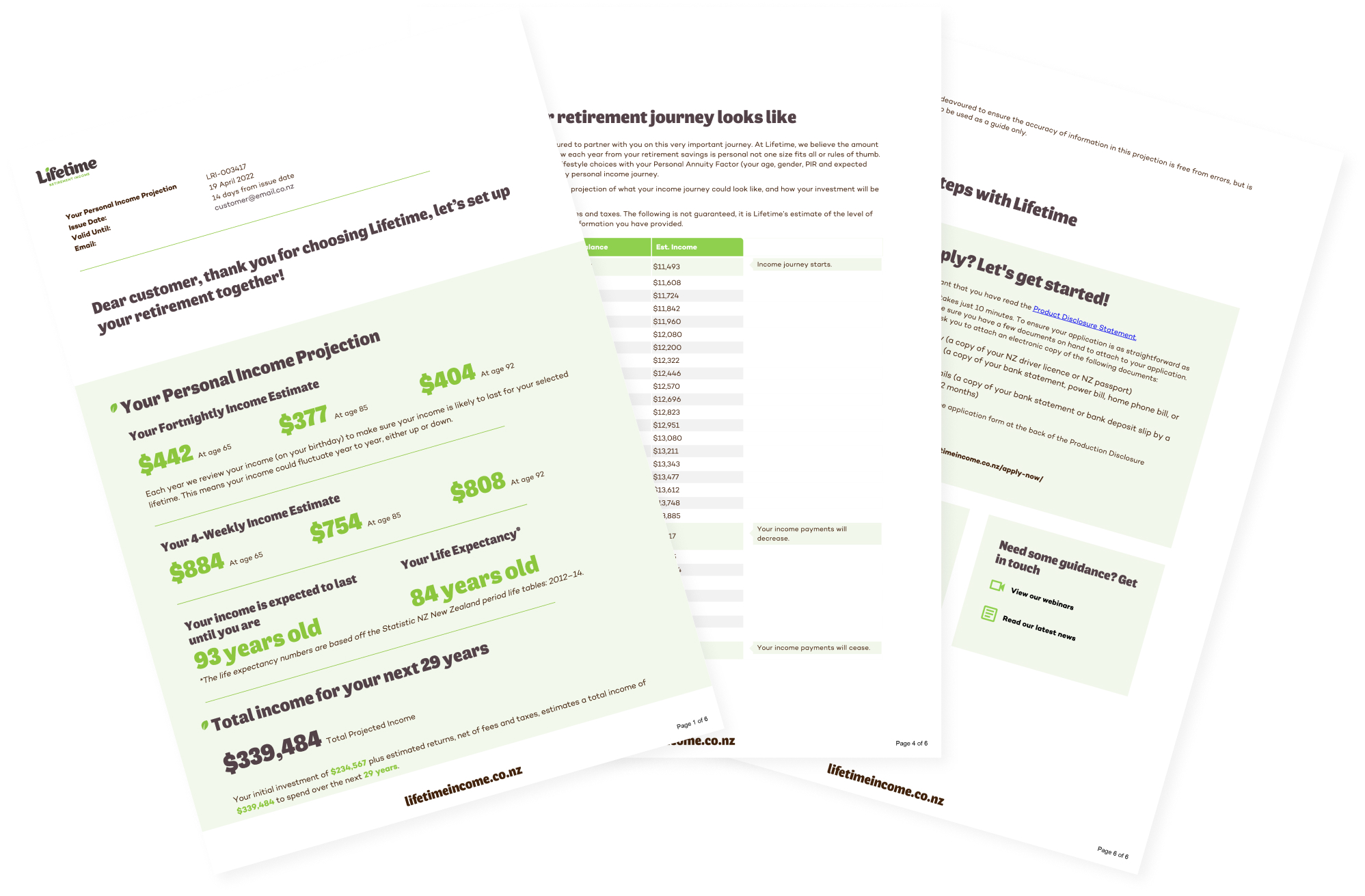 My broad rule of thumb is for when people first retire, in their mid-60s, they should have up to half the value of their home available as a liquid (able to be freed up easily) investment portfolio. That is a good amount to aim for if you want a comfortable retirement. However, the amount of free cash you need depends very much on what you plan to do in your retirement and what your health and other lifestyle needs are.
The leftover amount, following the sale of the family home, can be used strategically over your retirement. Some can be set aside to generate a fortnightly income to top up NZ Superannuation or to pay retirement village levies. The remainder can be invested in short, medium and long-term portfolios to provide for lump sum spending.
In considering your retirement living options, your needs and your choice of the kind of lifestyle you want should really come before financial considerations. In other words, your chosen option doesn't need to be the lowest cost option or provide the best value for money. It needs to give you the best lifestyle that is within your available resources.