Retirement Life
17 May 2022
How to winterise your garden on a budget
With the cooler months upon us, we start to see the inevitable slowing of activity in the garden. So while your garden is resting, here are some ideas to save on those essential garden jobs.
Despite many plants (and animals) turning dormant during the winter months, there are still jobs to be done to maintain your garden. But they don't have to cost you a fortune. Check out our tips for winterising your garden on a budget.
Fertilise: If your garden beds or lawn are looking a bit tired, it's worth looking at what's available from within your garden to act as free fertiliser. "Grass clippings aren't a good option as it can rot out your plants as it breaks down, but leaf mulch can be used instead," says Julian Odering, one of the directors of Oderings Garden Centres. "Make use of all the fallen leaves from deciduous trees and place them around the garden or under trees."
Winter pruning: It's incredible what a difference you can make with a pair of secateurs and a good pruning saw. And winter is the perfect time to prune fruit trees, to ensure good development and growth in the spring and summer.
May is the best time to start pruning,
says Julian. "On a still, dry day, with clean, sharp tools, remove any dead, diseased wood and branches and remove all mummified fruit," says Julian. "If your mobility or stamina is limited, there are foam grips you can add to tools to soften the handles and add traction. Seat kneelers are also a good idea to assist with mid-height or ground-level gardening."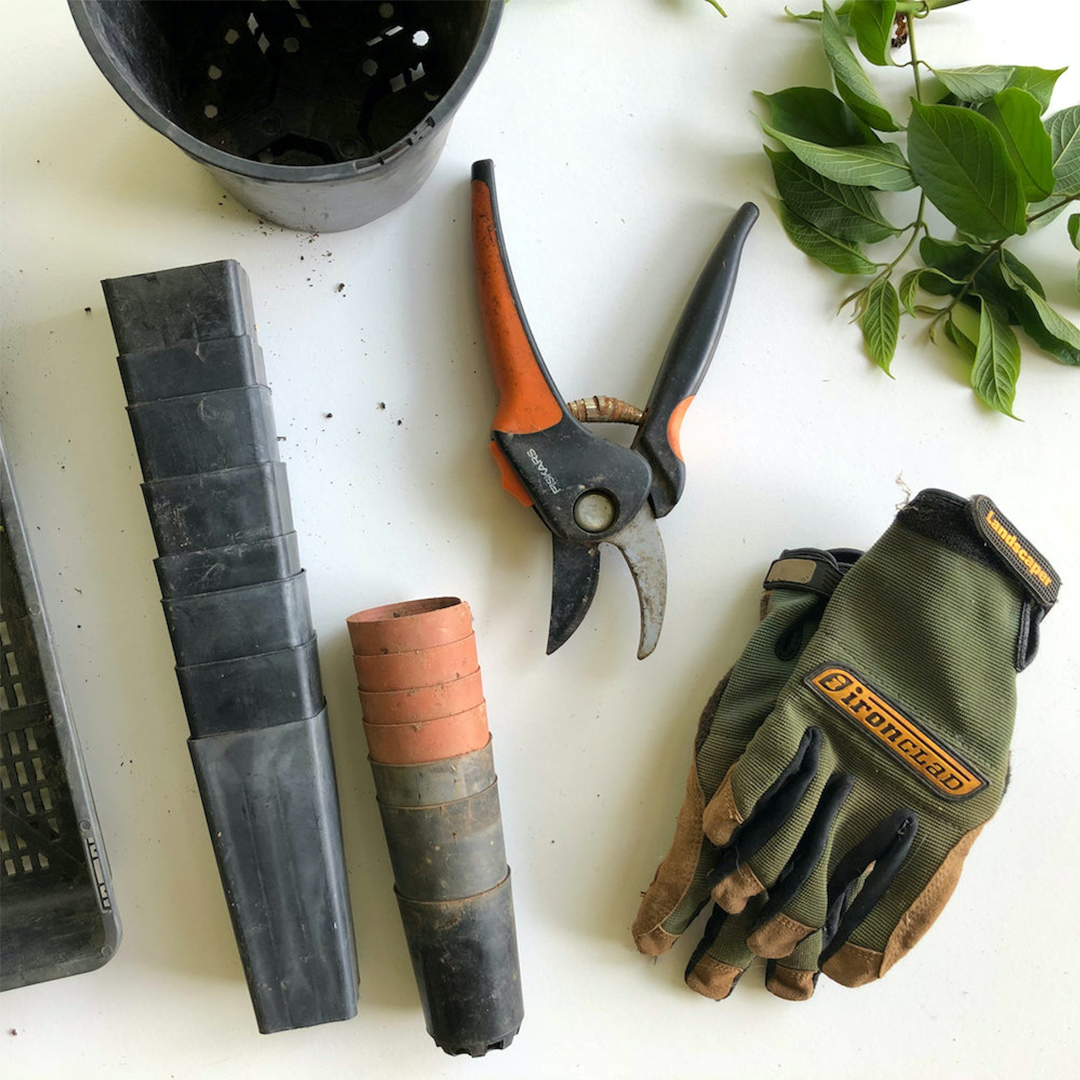 Collect seeds: If you've got a flowering garden, it's a great idea to keep an eye out for when the seed heads are ready, so you can catch them to replant. This way you can get another glorious bunch of flowers to brighten your space. Beware, though: many seeds have different requirements in order to germinate and bloom again.
Make your own compost: Homemade compost is a cost-effective way to improve the quality and health of your soil. In fact, it's totally free and helps the environment by recycling what might otherwise have gone to waste. But it does take a bit of time to get started and create the right mix. "Bags of compost are a relatively cheap alternative if you're not able to create your own compost," says Julian.
Starting from seeds: Growing plants from seed may take a little more time and effort, but it is definitely worth the rewards and can be very cost-effective. Seeds are much cheaper to buy than plants, and there's something quite delightful about watching your little seeds turn into big plants. "We sell seed tape for some vegetables and seed sowers, so it's super easy for those with dexterity issues to still plant a garden," says Julian. You could make use of a sunny indoor window sill to start your seeds off this winter.
Shop the 'reduced price' stands: Many garden centres will have an area of plants going at reduced prices, or specials on seasonal plants. Keep an eye out for perennials or the self-seeding flowers that will come back year after year. If you do need to buy tools or accessories for your garden, make sure they are quality tools that will last the distance and do the job properly. That will save you money in the long run.
Give everything a good clean: There's nothing like a good clean to give your garden a revamp. This is a relatively quick and easy task that can give outdoor furniture or barbeques a new lease of life. A bucket of warm water with soapy washing up liquid and a brush or sponge are all you need to get rid of excess dirt. Patios can also benefit from a good clean – either with a pressure washer or a mix of vinegar and water. And if it's too hard for you to do the work yourself, there's usually a fit and active teenager close by in the neighbourhood who could help out for a lot less than a professional might charge!
A little thought and planning now can ensure your garden is productive and lively when the spring rolls around again.