Retirement Life
13 June 2022
Connect with your community
Volunteering is a great way to connect with your community and make a positive difference. We talk to a couple of organisations that are leading the way.
Dealing with isolation is sometimes quoted as one of the downsides of retirement. But the good news is that there are many ways retirees can adapt to their new way of life and avoid isolation, with volunteering often being near the top of the list. Giving your time can be a great way to meet new people, learn new skills and get involved in something you're passionate about.
Kaibosh is New Zealand's first food rescue organisation and provides a link between the food industry and community groups that support people in need. The Wellington-based charity ensures that quality surplus food reaches those who are struggling, rather than being needlessly discarded.
With three branches in the Wellington region and with the help of more than 120 volunteers, Kaibosh rescues, sorts and redistributes up to 80,000kg of quality surplus food each month. This is the equivalent of over 220,000 meals worth of food and more than 28,000kg of carbon emission reductions.
We provide this service at no cost to our food donors, charities or community groups,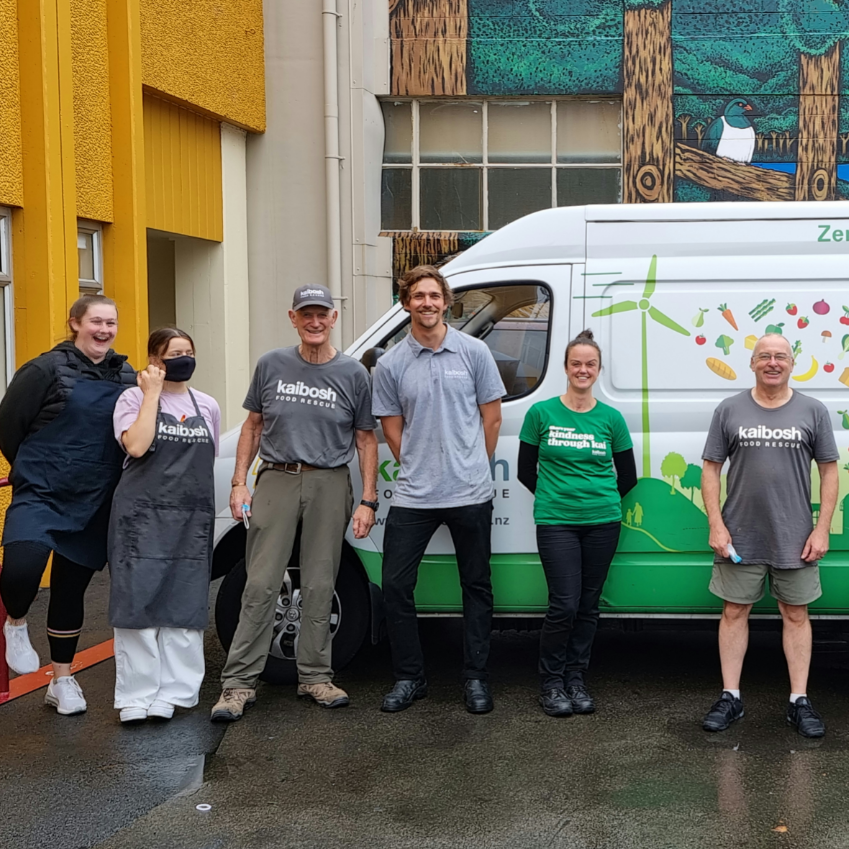 says Miranda, Kaibosh Volunteer Manager. "It's thanks to our volunteers that we can operate this service."
Volunteers come from all ages and backgrounds to work at Kaibosh. For example, Pete Small from Wellington has been volunteering for Kaibosh for over five years. "It gives me a sense of satisfaction knowing that the food that is 'rescued" from various outlets is sorted and distributed to so many needy and worthwhile communities, food that otherwise would be destined for landfill," says Pete.
Dame Diana Crossan, who is the Lifetime Retirement Income Board Chair, is also on the Kaibosh Board of Trustees.
Menzshed is another example of a place where people (specifically men) can come together to enhance their lives. More than just an organisation for "shedless men", Menzshed seeks to bring men together in one community space to share their skills, have a laugh, develop friendships and work on practical tasks, individually or as a group.
Following retirement, or a shift to a smaller home, there is often a need for these sheds as a place to foster their wellbeing, create a purpose in life, as well as share tools.
Project your fortnightly, tax-paid income.
Trevor Scott, chairman of Menzshed New Zealand says there are about 4,500 men who attend sheds throughout the country. "There are 116 sheds serving their communities. I've heard from 'sheddies' statements like, 'If it was not for the Menzshed, I may not be here today… it gave me something to get out of bed for' or 'Since my accident, I have been housebound but having someone come and pick me up and take me down to the Menzshed has helped my rehabilitation'."
Menzsheds also link in with the community by way of creating a space where a number of supervised children can come down to the shed to create a project. There are grandads and grandchildren, fathers and their children working at the shed on projects together. "There are dementia folk who attend, and also people with disabilities who have been assisted at the shed, and share in the life of the shed. It's not all just for old folk," says Trevor.
If you'd like further information about volunteering as a way to enrich your life and the lives of others, check out volunteeringnz.org.nz or reach out to your local organisations or volunteer centre.