Retirement Life
17 August 2021
From the Horse's Mouth: Retirement Village Living
THE RETIREMENT VILLAGE EXPERIENCE.
Three and a half years ago my wife and I purchased a License to Occupy agreement at Oakwoods Retirement Village in Richmond, owned by the Arvida Group. We came all the way from Auckland, as our only daughter, her husband and their son had relocated from Auckland to Nelson and we knew it was not possible to do useful grandparenting from afar.
I was careful about doing due diligence. We wanted a village run by a large operator, a two-bedroom independent villa, or a first-floor two-bedroom apartment. Privacy was important, and we wanted, if possible, a full suite of care services available if our health declined. No apartment facility unit was available in Nelson at that time.
Location was important and Oakwoods ticked this box, with an adjacent full medical centre and café, and all within walking distance to Richmond Mall and other large town services. Oakwoods Village has 116 independent villas, 43 serviced apartments, and a 48-bed hospital and rest home facility. It is also well-established. The villa we purchased was one of 24 new builds, and I knew in the future that further new builds and design plans were in the pipeline.
ENTRY COSTS
We paid $555,000 in February 2018 for our new villa (117 sqm). It contains two bedrooms and two bathrooms, has a garage with interior access and comes with a lifetime fixed monthly fee of $608 ($7300 per annum) for village services - covering a wide range of costs.
The villa license was cheaper than if we had purchased a freehold-equivalent new townhouse, but with no capital gain. Most articles on retirement villages do not comment on the lower entry price issue.
I fully understood a Deferred Management Fee applied to the villa; 30 percent applied to bringing the unit back to as-new condition, and for the use of village amenities, with $388,500 returned. However, I was frustrated at not being able to negotiate over this. That said, it was not of sufficient concern for us to walk away from our decision to purchase.
The fixed weekly fee (covering rates, insurance, staff salaries etc) gave me a feeling of security. There would be no increase over our lifetime and I looked forward to having the gardens cared for, rates and water paid for, and full access to the village's central services, such as daily newspapers, events and activities, and free morning teas. At our own cost, we added an Archgola awning to our villa, so we were able to personalise it.
PERCEPTIONS
Overall, moving into a retirement village has been a positive experience.
Most people come too late in my view. Starting their life in a village if they are already infirm or unhealthy limits their experience and options. I recommend coming into a retirement village, with its many recreational and support facilities, at an age of about 70 rather than 80+ years of age.
Some of the village occupants are very visible, particularly those who utilise the village centre facilities, while others you rarely see. Such a decision is the delight of choice. You can be involved in village life to whatever degree you want.
Oakwoods itself is a well-run village. The manager and staff are generally available and caring.  I do have an unease at the age and health of some new residents purchasing independent villas when it seems obvious they require serviced apartments. I believe this can result from pressures applied either by family or management to go into care, but conversely, residents and their families can be resistant to a different level of care. These are all sensitive, personal and pastoral decisions. Under any village rules or legislative model, there are no easy answers. It all requires good management, and sound individual/family responsibility. Suffice to say uncertainty and poor decision-making occurs as often as quality decision-making.
A regular village newsletter is compiled in a large font size by management - a pre-requisite for village communication - and overall, communication is sound. There is always debate about village issues, such as whether the paving and signage are up to date, the gym equipment working or whether morning tea could have more variety. Unlike some villages, Oakwoods has an active residents' committee, operating since 1999. It pays specific attention to detailed minutes and is an important part of the village voice. There also exists an active social committee. Both functions in my view are different and should not be mixed up or combined.
My wife mainly stays around the villa; the community component of the village is not for her. For me, it's the opposite. I like the events, options, cups of coffee and chatting with others, gym use etc. You can do as little or as much as you like. Choice and options - great!
We have always been intrepid travellers, so locking up and leaving the village while we tour around suits us fine. Yet for many, the village is their lifestyle and the close facilities of Richmond town centre their major off-site destination. Bowls and billiards, cards and crafts are common recreational activities enjoyed by many. Also, the two village vans do their regular excursions and shopping trips, which are great benefits. Sky TV is available in all the village common area lounges.
DOWNSIDES
There are not many. One thing that comes to mind is that perhaps my own due diligence was not as comprehensive as I had planned. The rural view from the backyard of our villa was soon completely blocked by a large residential home development.
The narrow street outside our front door is more a lane than a street, and almost certainly this was a design error. I should have picked up on the fact that the street was too narrow, bringing neighbours' residences too close and severely restricting vehicle access.
Also, we are not gardeners, and there is more garden surrounding the villa than I had anticipated. The village gardeners do a great job and I love their weekly lawnmowing, but there is an expectation that village residents will assist in maintaining their nearby gardens, not just leaving it all to the village staff. In future, I would buy an apartment if one was available, but that's because some height with a view and no garden is important to us. For others, the opposite situation can apply.
I also find the costs and rules applying to transfers within the village are not clearly explained or understood. Recently, while chatting with residents about their knowledge of the costs and rules applying to retirement village life, including transfers, it was obvious key information was either unknown or confusing for many. The recent national initiatives around Summary of Key Terms and Transfer to Care checklist have been an excellent start, but many village occupiers are still unaware of them or have not seen a completed checklist applicable to them.
(Project Suggestion: To increase awareness, all village residents should receive an easy-to-read Summary of Key Terms and Transfer to Care checklists applying to their situation. This work is something each village operator could provide to their residents as a project, to increase current occupier awareness and to comply with best practice village management requirements.)
Obviously, the skills and quality of the village manager and associated key staff are important. Formal village management skills and qualifications for key senior positions will always require attention. Included should be salary levels for village staff - be it care or gardening staff. Minimum staffing levels in care facilities is a very relevant issue and such matters must not be forgotten in the retirement village evolution.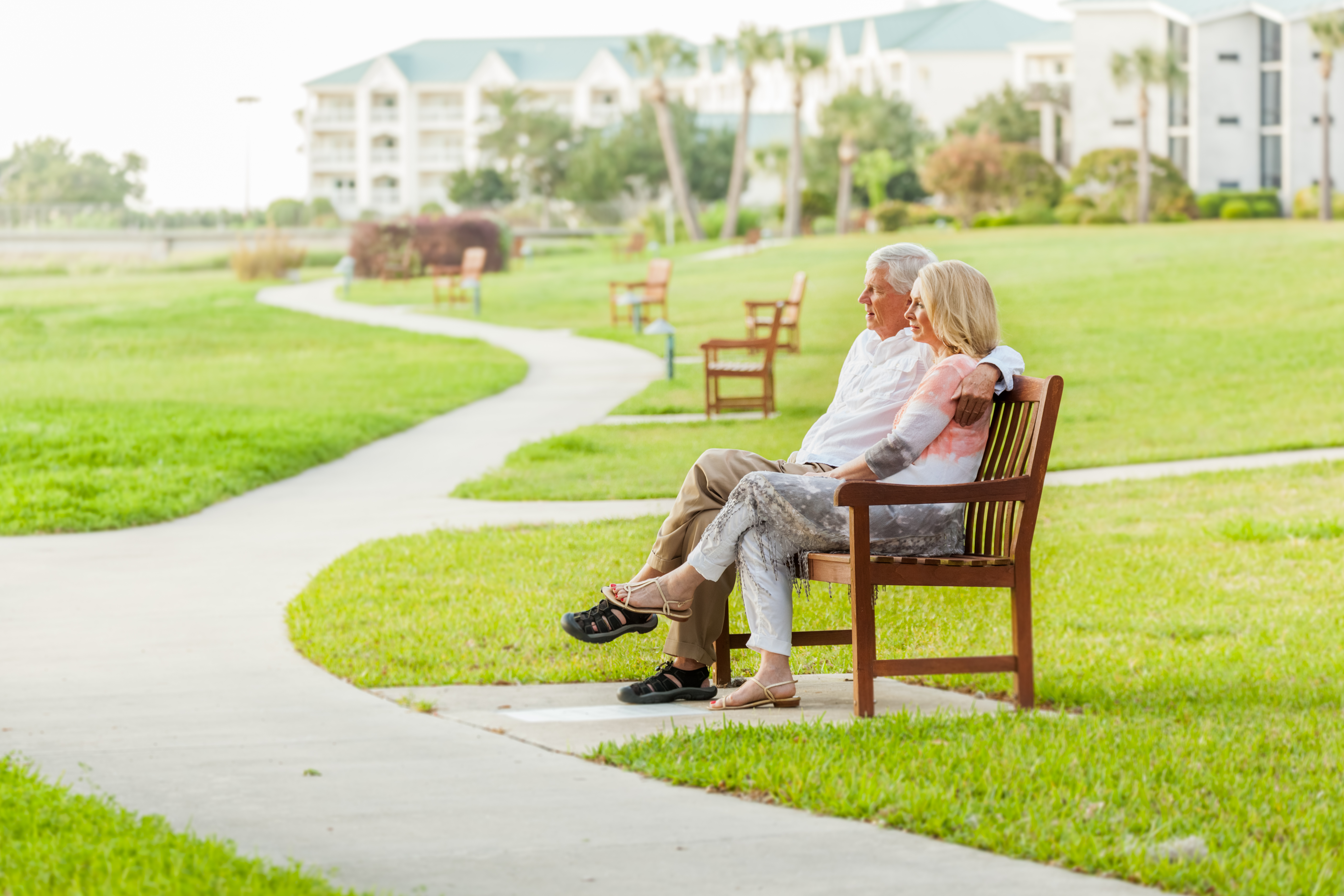 Register for our Webinar
Get a cup of tea and join Martin Hawes and Liz Koh as they answer the questions on retirees minds.