Retirement Life
11 November 2020
Outward Bound at 84
Rob Waldron is a man of few words, but plenty of action. He recently became the oldest person - out of tens of thousands of graduates - to complete an Outward Bound course.
The 84-year old spent eight days testing his mental and physical limits in the Marlborough Sounds, sailing, hiking and rock climbing. But it was the high ropes course where he most surprised himself. Especially as he completed it with TV cameras from Seven Sharp homing in on him as he took leaps of faith, high amongst the trees.
"I found the high ropes harder because the TV were there. I wanted to jump across the part where you step across (between platforms high up in the trees) and I managed to do that, including with my eyes shut. I also wanted to do it backwards, but the cameras put me off," he says.
Rob was inspired to do the course after hearing a fellow volunteer at the local Foodbank in Christchurch mention they were going to do it.
"It just got me interested," he says.
"I thought about it, did a search and found out that they had the Aspire (low impact) course - because I couldn't do the other one (the 28-day Classic Course). I'm sure I couldn't, although I wouldn't mind trying it.
"Then I approached Rymans to see if they would sponsor me. And they said yes!"
Rob, who trained as an electrician, has lived in a Rymans village in Woodcote for about eight years, on his own for the last two after his wife Jean passed away.
"I just wanted to see if I could do it in the end.
"My favourite thing was operating the tiller while sailing in a storm, with spray coming all over me and everybody else huddled down. I've never been sailing before."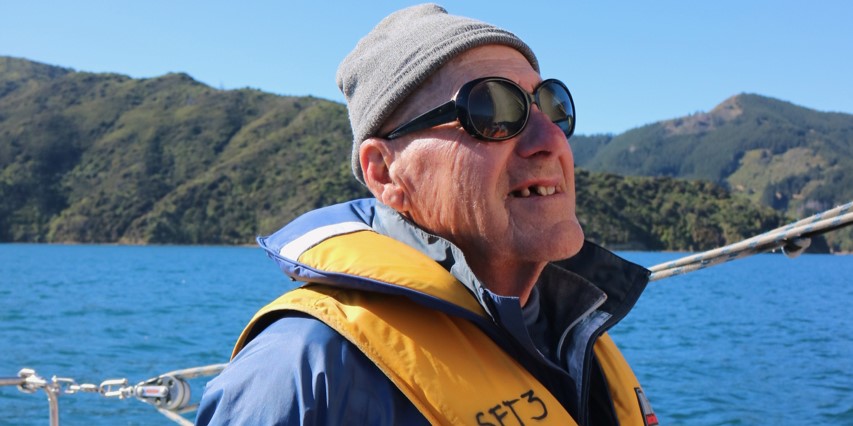 Coming home from the course was harder than he envisaged and he admits to finding it quite emotional.
"I was sad to leave everybody. We created quite a bond; I was surprised to be honest – that you can bond so quickly to people you've never known before."
He says that despite being 84, he learned a lot about himself in those eight days.
"I'm able to talk a little bit more now - I got very soloist, so I was quite pleased that I was able to fit in with the group.
"It's given me a little bit more confidence - to perhaps start a conversation when I'm at the Club or something like that. I'm normally a waiter, I wait for someone to start chatting and then answer."
He says his friends at the Rymans village were "over the moon" with him when he got back. But he didn't have much time to rest on his laurels. He was busy walking the Port Hills, getting ready for the Crater Rim Ultra trail race held in the Port Hills last month. Rob walked the 10 kilometre event, which is "very hilly, narrow in places, and rocky", he says.
Rob no longer has a car (he and Jean gave it up to fund adventures to the Campbell Islands, Stewart Island, Fiordland and the Chatham Islands), but he uses the bus to get to and from his walks – which he does on his own, often taking up most of the day on his adventures.
Meanwhile, he's planning a tour of the North Island next, by bus and hostel.
And Rob's advice to other people his age?
"If there is something you think you might like to do, go and do it. Just try it."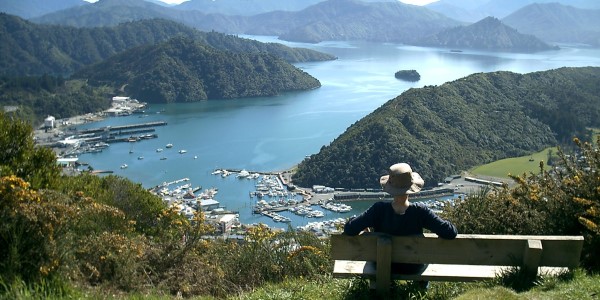 What could your income be?
Find out with our Lifetime Income Calculator!