News
3 May 2019
Would you retire overseas?
Want to retire but still have a mortgage and not quite enough savings?
You're not alone. Growing numbers of wannabe retirees are finding themselves in precisely this position.
So what are you going to do?
Because that dreaded question, "How are you going to fund your retirement?" isn't going away any time soon, hanging on for dear life won't work.
Author and financial therapist, Liz Koh sums it up well. "Being asset rich and cash poor in retirement is a recipe for a miserable life".
She offers the following choices:
1) Sell your house and rent for the rest of your life – a high risk manoeuvre in the current market
2) Sell your house and downgrade to a cheaper one in the same area – if you can bear it
3) Sell your house and move to a house of similar quality in a town or city where average house prices are lower. However friends and family may be further away
4) Sell your house and retire overseas to live a life of luxury.
If Option 4 sounds a little far-fetched, you might want to think again.
"As air travel gets cheaper, more people are choosing to live in another country. The trick is to find a country where the standard of living is good but cheap, with great scenery, good healthcare and good support services for retirees.
Take Costa Rica for example, which is ranked top of the Happy Planet Index published by the New Economics Foundation. This tropical Central American paradise puts priority on education, health, and environmental protection and is becoming a magnet for retirees. You can buy a luxury home in the rain forest for less than $300,000 and a couple can live comfortably on around $16,000 a year."
That's fine if you're adventurous but what if that's not you?
"These days a lot of young Kiwi professionals are working overseas, many of them settling down and starting their families there. We've got the second highest diaspora in the OECD, second only to Ireland. So depending on where you choose to go you might see more of them than you would have had you stayed at home. The other thing to think about is that it needn't be for the rest of your life; it could just be for the 'living it up' stage of your retirement."
Even then, could you really do it?
According to International Living Australia, absolutely.
International Living is a one of a growing number of companies which specialises in providing information on how and where to retire overseas.
The company has been providing rankings to Americans for years but for the last two years their Australian branch has announced the world's best retirement havens for Australian boomers.
The International Living Australia Annual Global Retirement Rankings released in February are a combination of hard statistics and anecdotal reporting from local correspondents around the world. It aims to "help you find locations where your dollar goes further, where you can get the very best value when it comes to real estate, cost of living, and overall quality of life. We also assess the quality of a country's healthcare and infrastructure, the proficiency in English of the local population, and the size of existing expat communities." 
In 2018 Malaysia reigned supreme but this year was toppled by Thailand, the 'Land of Smiles'.
"Cost of living was key to our decision-making, says Aussie ex-pat Michael. "We live well here in Hua Hin for 70 per cent less than we did back home in Brisbane. We bought a very comfortable two-bedroom, two-bathroom villa with a pool, spa, and small tropical garden for a very reasonable $140,000. Access to affordable, quality healthcare was also a non-negotiable for us and we knew we'd have no problems in this regard in Thailand. Hua Hin is home to two international standard hospitals offering excellent medical services and we've also discovered visits to local medical clinics to be extremely cost-effective."
Malaysia came second and International Living sums it up pretty well. 
"Life here is just so easy. You'll get by in English without much of a hitch, if you choose to drive you'll find the roads are excellent and you'll have no problem finding high-speed internet. Like many things about Malaysia, healthcare is world class, doctors speak English, and you can see a specialist without any need for an appointment, for as little as $28. Just turn up. It's the same with dentists.
The average countrywide temperature is 27 degrees all year and you'll find pristine beaches and castaway islands to explore by yacht.
As a foreigner you can buy freehold as long as you meet the minimum purchase price. Low-cost flights throughout the region mean a weekend in Vietnam or Borneo is easy, as is a trip home. The country's Malaysia My Second Home visa, allows you to live there for 10 years and when it expires is automatically renewable for an additional 10 years."
In third place came Vietnam which topped the Retirement Rankings when it came to the cost of living category, achieving a perfect score of 100. 
"The beach resort of Nha Trang on Vietnam's south-central coast is home to around 420,000 souls, many of them expats lured here by the gorgeous golden-sand beaches, picturesque bay, great restaurant scene, and super-low cost of living."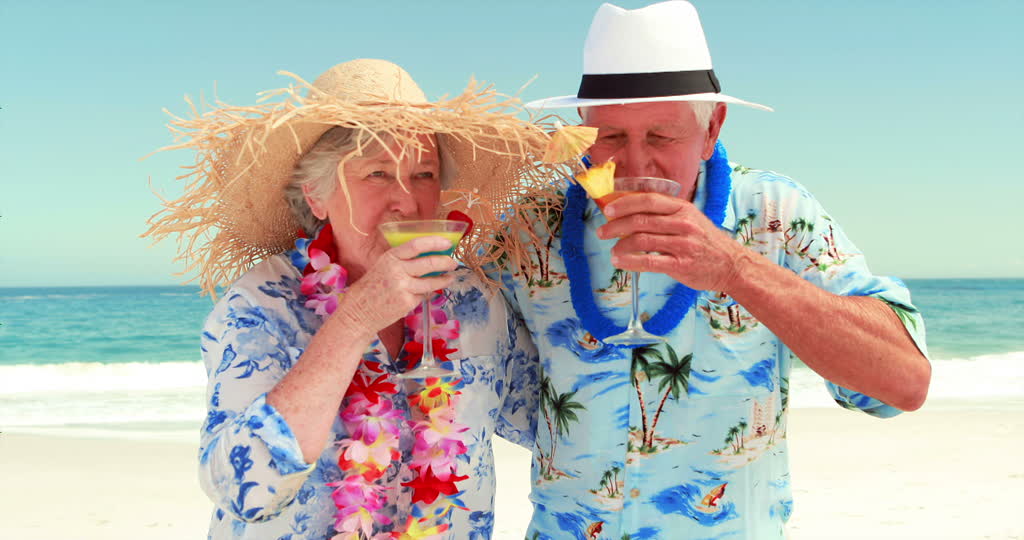 OK, sounds like heaven, but what about your Super?
Work and Income says that if you're a Kiwi you can reside almost anywhere in the world and still get part or all of your New Zealand Superannuation or Veteran's Pension payments. What you'll get depends on where you go to and how long you've resided in New Zealand. See more details here.
And what about other benefits?
If you're on certain types of income support, New Zealand has Social Security Agreements with a number of countries so you may be able to take some or all of your payments with you, or receive payments from the country you move to.
Work and Income advises you discuss your plans with them, even if you're only going for a short time, as sometimes that can still be counted as "living overseas".
So go on, why not? All you have to do now is break it to the kids…
Liz Koh is an Authorised Financial Adviser and author of Your Money Personality; Unlock the Secret to a Rich and Happy Life, Awa Press. The advice given here is general and does not constitute specific advice to any person. A disclosure statement can be obtained free of charge by calling 0800 273 847.