News
16 July 2019
What do sinking rates mean for retirees?
On August 7 the Reserve Bank of New Zealand (RBNZ) will for the fifth time this year set the price of money for the local economy.
Officially, the official cash rate (OCR) process is shrouded in secrecy but investors, economists and other professional observers generally have an accurate idea of where the RBNZ is heading next.
And if the pundits are right, New Zealand money will get even cheaper in August with the OCR tipped to fall under the already historically-low 1.5 per cent it sank to in May.
The RBNZ itself dropped a big hint of a near-term cut following its June OCR meeting despite holding steady at the time.
"Given the weaker global economic outlook and the risk of ongoing subdued domestic growth, a lower OCR may be needed over time to continue to meet our objectives," the RBNZ said in June.
Good news for borrowers, maybe, but the downward trend in interest rates actually reflects some serious high-level concerns about the state of the New Zealand economy.
RBNZ governor, Adrian Orr, is not alone among central bank leaders in presiding over record gutter-level interest rates. Most developed nations today feature near-zero official interest rates with even the US Federal Reserve – which last year was in hiking mood – widely-expected to cut from the current 2.5 per cent plateau.
Across the Tasman, the Reserve Bank of Australia (RBA) has been in even more of a hurry than Orr et al to slash rates, lowering the bar to just 1 per cent in July.
The Australian economic outlook is reportedly worse than New Zealand's but the RBA move, as well as the trend-setting US 'Fed' decisions, will undoubtedly influence the RBNZ call in August.
However, the downward whoosh of interest rates creates some collateral damage in its wake.
As RBA governor, Philip Lowe, asked at a dinner on the day he cut rates to 1.25 per cent in June: "What about the savers have we forgotten about them?"
"We recognise that many Australians have saved hard and rely on interest from term deposits to support their income and spending," Lowe said at the time. "Today's decision will reduce their income from this source and we understand why they would be disappointed with the outcome of today's meeting."
The same question could just as well apply to those New Zealanders who have been prudently building up term deposit savings to fund their retirements.
Likewise, Lowe's answer would fall just as flat in retiree markets on both sides of the Tasman. The RBA governor argued that the country would be better off because "in aggregate" Australian households pay two dollars in interest for every dollar they earn from interest income.
Over time, Lowe said the cuts would revive the economy with benefits flowing to all Australians including, at some point, a reversal of the interest rate trend.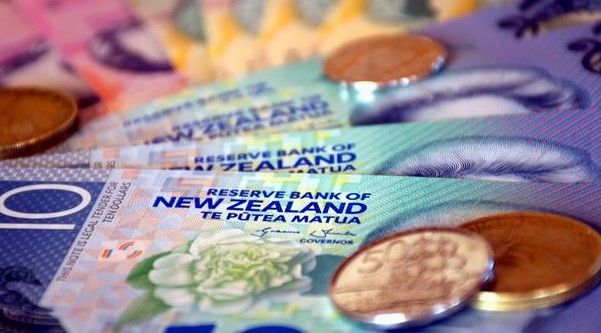 Essentially, the RBA message – again unlikely to be disputed by the RBNZ – is that retirees will have to suck in lower term deposit rates, or take more investment risk, until the economic cycle turns.
For those retirees looking to wait out the (unspecified) interim period in term deposits, the current numbers look grim.
Australian one-year term deposits are hovering around 2 per cent while New Zealanders the average returns are about 3 per cent for balances above $10,000.
Tellingly, in both countries there is virtually no difference between the one-year term deposit rates and investments stretching out to five years.
In a recent article, the online news service Interest says: "That means the rate incentives for longer term commitments are evaporating."
Interest notes some banks still offer marginally higher rates for longer terms but investors have to shop around and understand the different risk levels of the offering institutions.
Regardless, New Zealand bank customers "are committed short-termists for their term deposits", Interest says, with 92 per cent of all such investments fixed for one year or less.
The Interest article also poses another conundrum for term deposit investors. As announced by the government in June, New Zealand will introduce a bank deposit insurance scheme for amounts up to $50,000 per individual next year.
While that may give savers assurance, Interest argues that in effect bank deposits will become akin to government-backed bonds that are currently yielding about 1.5 per cent.
"When deposit insurance arrives, essentially making bank term deposit offers risk-free, you can expect their rate offers to sink to close to these risk-free levels," Interest says.
Despite the plummeting rates, term deposits remain popular investments, accounting for almost $170 billion of New Zealand resident savings as at the end of May – up from $157 billion 12 months previously.
According to an ABC Australia report this June, Australians hold about A$526 billion in term deposits.
The ABC story cites figures that show "households may lose around $1.3 billion in interest from their term deposits and savings accounts if the banks pass on the full rate cut of 0.25 percentage points".
Applying a similar calculation to the New Zealand term deposit market would see savers in aggregate give up $425 million in interest if banks pass on the full 0.25 per cent rate cut the RBNZ delivered in May: and a similar amount if Orr and co cut again as expected.
Can New Zealand term deposit savers withstand a collective fall in income of $850 million in a year? In August we might just find out.