News
5 August 2019
Cohousing - a different sort of 'village'
Imagine if you could one day retire with people you know, in a collection of purpose-built, environmentally sound apartments, in the community where you've always lived. You'd maintain your independence but neighbours would be friendly and supportive, possibly even friends.
Sounds like a dream?
Welcome to the wonderful world of cohousing.
Cohousing is defined as housing designed, built and lived in by people who plan to be long-term residents; where facilities are shared so that individual units offer greater amenities than commercial property developments; and with no profit margins so it comes at a more affordable price.
Common in countries such as Denmark, Germany, and the United States the concept is relatively new to New Zealand, but following on from the success of Earthsong in West Auckland, a new wave of co-housing is developing and seniors are starting to take notice.
Inter-generational but inclusive, there's Buckley Road in Southgate, Wellington, the High Street Cohousing Project in Dunedin and Cohaus in Grey Lynn, Auckland.
Cohaus is a 20-unit apartment project that has been designed and financed by married architects Thom Gill and Helle Westergaard, and their friends, David Welch and Georgianne Griffiths.
After waiting nearly a year for resource consent, the group is now in negotiations with a building contractor and gearing up to break ground in September. The build is expected to take up to 18 months.
David Welch says they wanted to build Cohaus for themselves, and their community in response to Auckland's housing crisis.
"Georgianne and I have always lived in Grey Lynn, and it's just so expensive. Everyone has a large piece of land and a large bungalow or villa and you've got to take care of it. We were interested in having a smaller more efficient unit and sharing resources with others. We also wanted to have a better connection to our community. The idea of knowing our neighbours well and collaborating with them was very attractive.
"We had a group of friends we knew were interested, they came on board and stayed and a lot have come through word of mouth. Of 20 units, 18 are now accounted for. From young families who want their children to grow up in a nice little community, to couples like us in their 40s and 50s, we've got a good mix of people. The one bedroom units seem to have attracted interest from women in their 60s and 70s looking to live on their own, but wanting to be well connected to the community. We're all moving in with the idea of being there forever."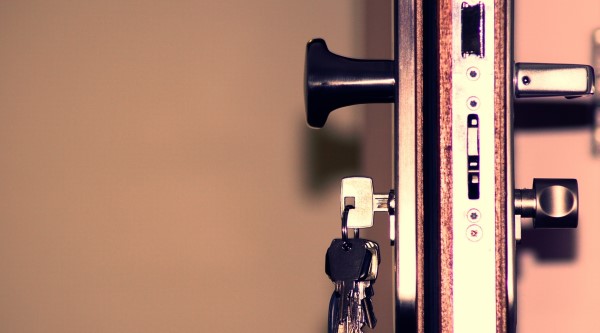 70 year-old family friend Hilary Lapsley has sold off a rental property to buy a ground floor apartment in Cohaus.
"I didn't really like being a landlord. It wasn't a satisfying place for my money to be in so I put it into term deposit, but that wasn't very satisfying either. Cohaus is a great investment for my retirement. It's in a fantastic location, and means I can maintain my connection with the university, libraries and cultural events. I'll still get to contribute but feel safe in the knowledge that people will be looking out for me."
76 year old social worker Barbara Grace can hardly wait.
"I've always been interested in some sort of communality in the way I wanted to live. So this is a dream for me. It's an absolutely wonderful group. We've got babies right through to me. I have a grandson that lives just around the corner so I like that the communal space is childcentric."
Cohaus will be built on the old Fairleigh Lodge boarding house site on Surrey Crescent. The area is well connected to transport links, with a new cycleway past the front of the site, major bus routes along Surrey Crescent and Great North Road and close to motorways. It is also very close to local shopping centres with several schools and parks within fifteen minutes' walk.
The development will contain a 3-storey building and a 2-storey building built around a central north-facing garden courtyard. There will be shared facilities including a guest bedroom, a common room, storage, laundry, bike parking, cars and car parking. At least two of the car parks will be for shared cars which will be owned collectively by the Cohaus community.
If you're interested in setting up your own co-housing development, be prepared for a rocky road. Although it's possible to work within the existing laws, the process is complex. Alternative housing systems are often treated with suspicion and borrowing from banks is difficult.
Cohaus is working closely with The Urban Advisory in a participatory research project that will document their journey as a real-world case study. Welch hopes this will help pave the way for more co-housing in New Zealand, especially in Auckland.
"There needs to be greater densification of housing stock, and it needs to happen close to the city. We want to show that there's a way to do that whilst also producing a great outcome for the people who live there and the wider community. We're hoping that some of the structures we've set up to do this development will be useful to other people keen to do a similar thing."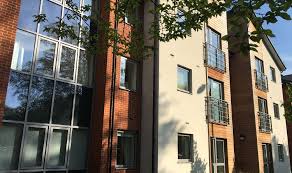 What could your income be?
 Find out with the Lifetime Income Calculator.