News
17 July 2018
Recreation in retirement: Get back in the game
Forget bowls and bridge, older people these days are playing far more adventurous games.
We tracked down a couple of sporty seniors to ask them about their 'recreation' in retirement.
Visual artist Simon Payton is in the over 60s New Zealand cricket squad, due to play in the Australian Over 60s Championships in Penrith in November.
It's been a spectacular return to form.
"Ten years ago you could have taken me to the vet and had me put down. I couldn't move my shoulders and my knees were shot. I was literally hobbling around. Then I had a knee operation which gave me some mobility."
A chance encounter four years ago saw him return to the game he loves.
"I was dropping my son off for cricket practice at the Parnell indoor nets and the president, an old cricket mate, saw me and told me to come down on Wednesday night and I've been playing as much as I can ever since."
Cricket is such an extraordinary game in that you can still play competitively at my age. You can't rely so much on raw talent and a good eye but it really is a game you can just keep on going. My club team I play for on Saturday, the age ranges from 11 to 20, and then there's me, the old fella behind the stumps."
At 67, Simon's also pretty handy with the bat.
"I was pretty nervous when I first went out because I thought I'd lost it. But I got some training and totally reinvented myself as a batsman. These days I bat the odd 60, the odd 40, it keeps me going."
He says the main difference in over 60s cricket is the fielders aren't as quick.
"You go to field a ball and realize you can't actually reach the ground. There are a lot more dropped catches and nobody can throw very far, it's mostly all underarm. And you don't get people bouncing balls around your head, you have to use a bit more guile and skill when you bowl."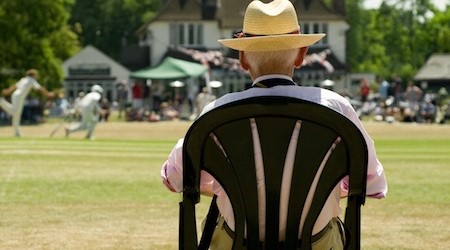 Simon says you come out with a few aches and pains but Voltaren helps and the old adage is true, use it or lose it.
"Physically it's made a huge difference to my life. I keep wicket, and you've got to be reasonably agile. But when I first squatted down, I couldn't even see the bowler bowl the ball because I couldn't move my neck. Cricket's got me going again."
It's been a life long love affair, one that he's proud to have been able to continue alongside his passion for painting.
Pip and Roger Fairbrother from Masterton completed the Alps 2 Ocean Cycle Trail in March, covering a whopping 300 kilometres in six days. Roger, 69, is a semi-retired farmer. Pip, a semi-retired teacher is 66.
"I've always been quite a cautious person but I've got a very motivated husband! We were chatting one night with friends and decided to give it a go. We did the whole thing, from Mt Cook Village all the way to Oamaru."
Pip says the highlight for her was the spectacular scenery.
"We covered country I'd never seen before. From the hills to the ocean, you'd think it might be mostly downhill but it's not! I was so pleased I did it but it was actually really hard. Some days we were cycling up to 70 kilometres."
In the months leading up to the trail, Pip had been training for an hour and a half most days.
Now Pip and Roger are both bike fit, it's changed the way they spend their holidays.
"We've just got back from four weeks driving round the States. We cycled round Central Park in New York and then over the Brooklyn Bridge - that was quite hard, and then we hopped on and off bikes through Washington DC. It's such a great way to get around."
As well as biking and walking, Pip also does pilates, often up to 4 times a week.
"Sometimes I even find myself there at 9am on a Sunday – I'm not sure what that says about our social life! I think it's just in me now to keep fit. I really enjoy it. It gives me headspace. And if I don't do it I feel guilty."
The Fairbrothers are now thinking about tackling the West Coast Wilderness Cycle Trail. But first they've got Roger's 70th to plan.
"Having spent 40 years on the farm, we're really enjoying this time and feel very fortunate. I think life's all about making memories and I'm looking forward to making a lot more."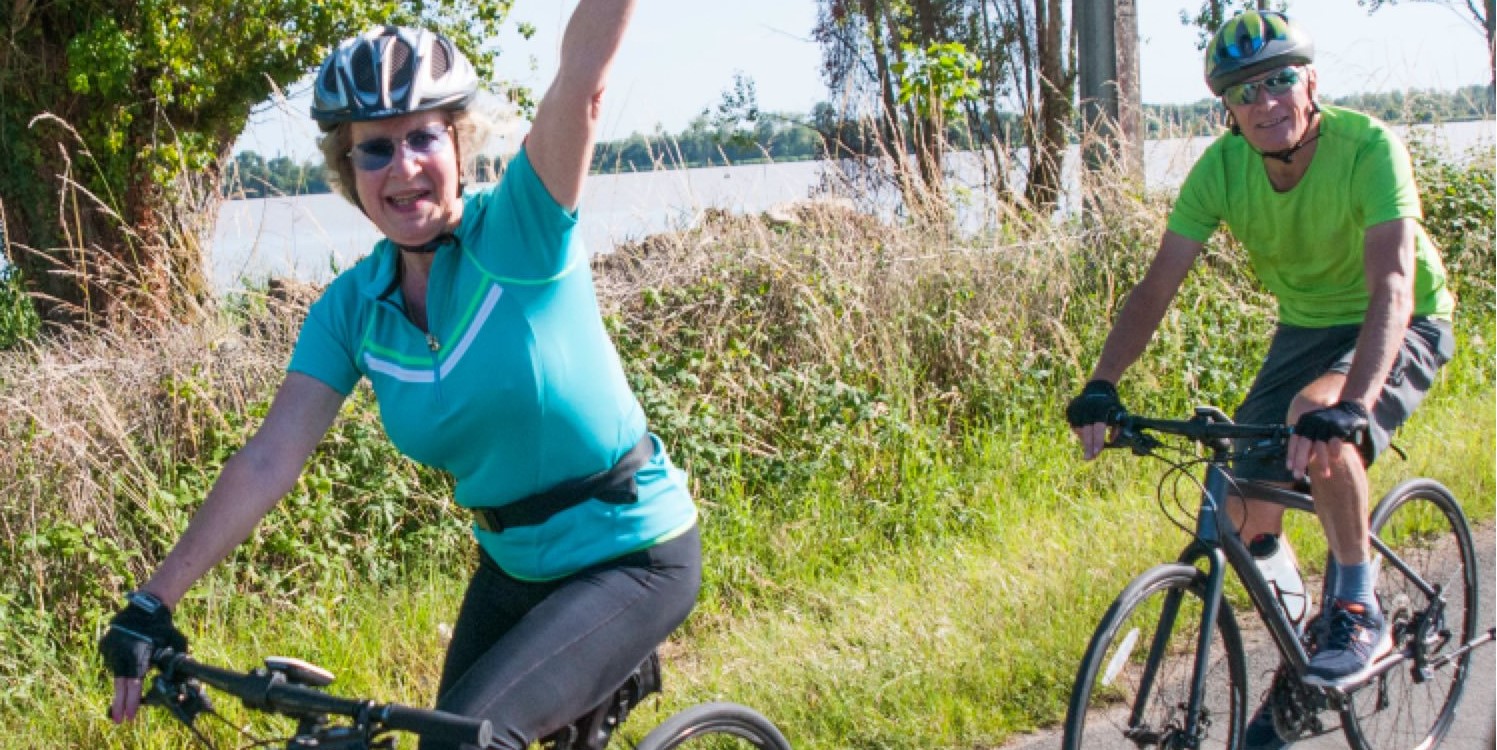 Retire your risk: Free event with Liz Koh
Join leading financial commentator & retirement planner, Liz Koh for a free event designed to help you answer the big questions in retirement.
1) Transitioning from saving to spending
2) Investments, KiwiSaver, & property
3) Rest home subsidies, health insurance, & family trusts
4) Insured income for life (presented by Lifetime)
5) Reverse mortgages (presented by Heartland Bank)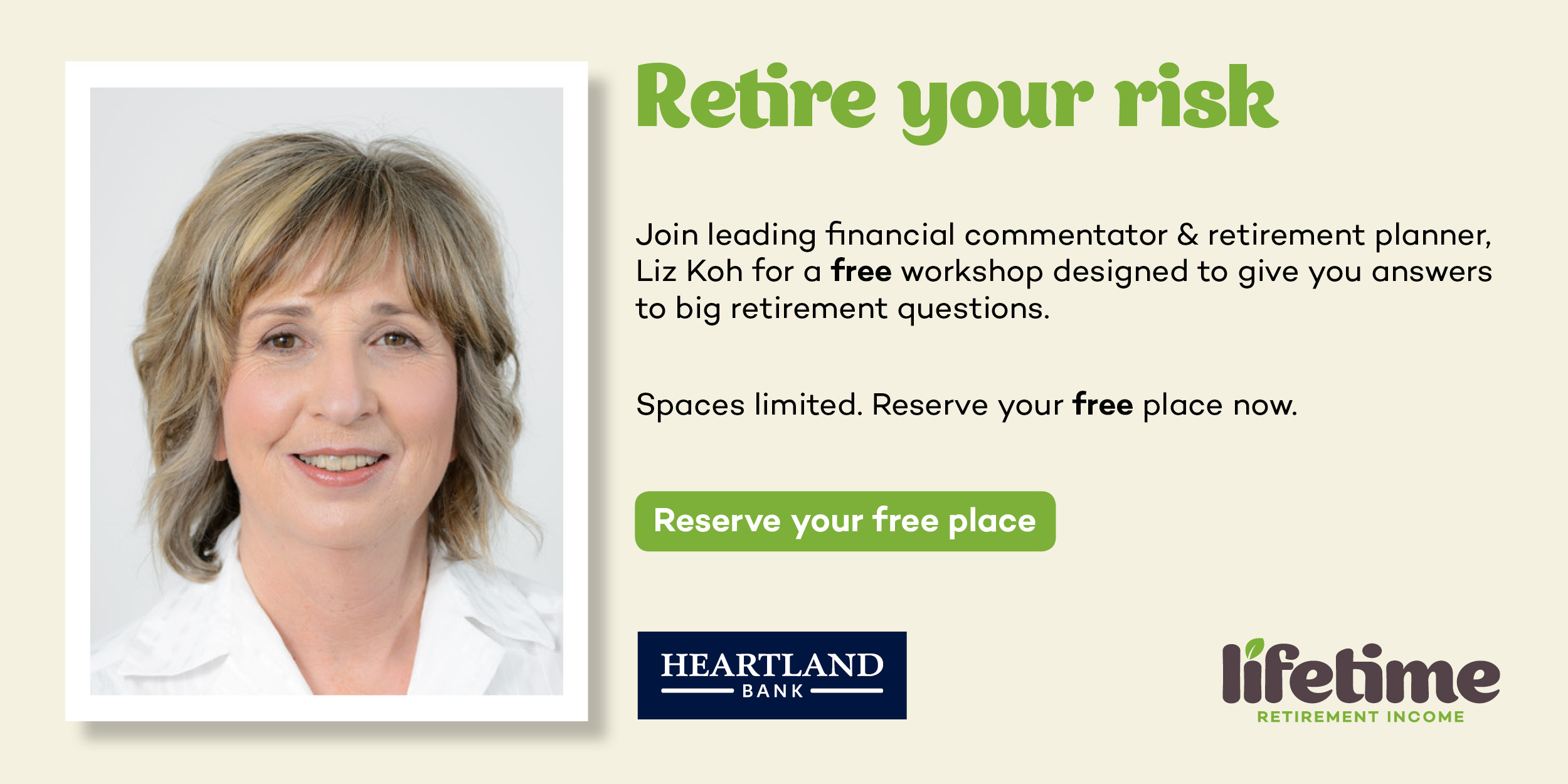 Events held throughout regional North Island only.
Refreshments provided. Spaces limited. Reserve your free place now.