News
6 November 2017
Counting Down to your Retirement...
The countdown to your retirement has begun!
Join us for this free event and find out what you need to know if you're retiring soon. Our lineup of speakers includes some of New Zealand's top retirement and financial planning experts including well-known financial commentator, Liz Koh and former Retirement Commissioner, Diana Crossan. 
Events will be held in Auckland, Wellington, and Christchurch between 13-16 November.
Refreshments provided. Spaces strictly limited.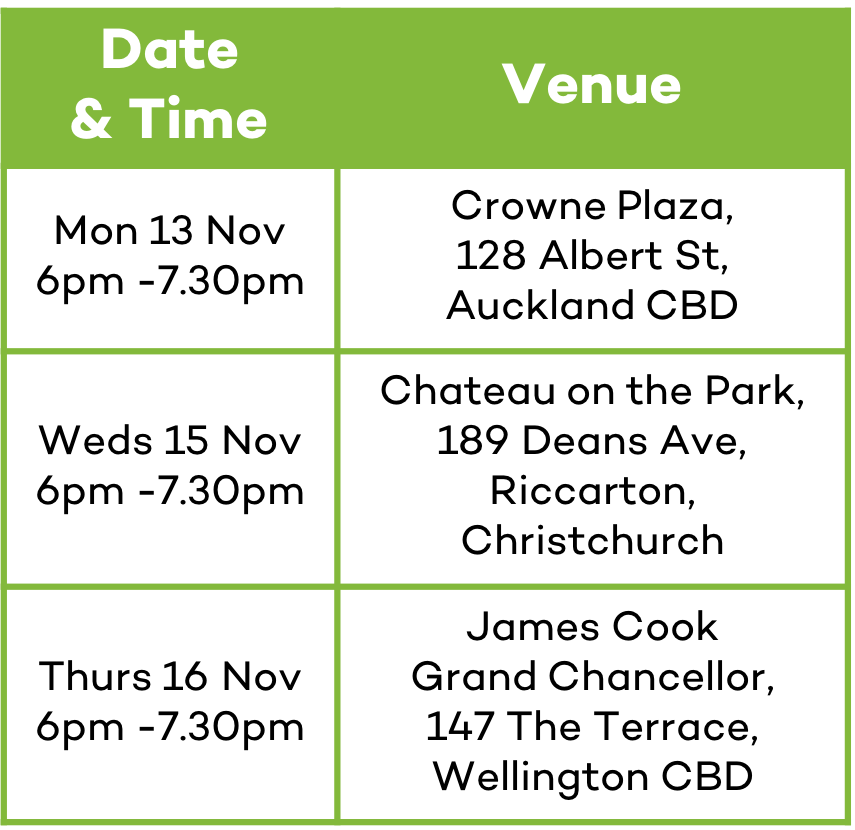 Spaces limited. Register now.
Spaces strictly limited. Reserve your free place now.
Diana Crossan was New Zealand's Retirement Commissioner for 10 years. Her experience as the Crown's foremost retirement expert gives her valuable insight into what is a very different stage in our lives. 
Diana will chair the event and discuss issues that really matter to people approaching retirement.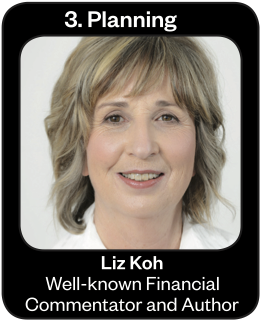 Liz Koh is one of NZ's leading financial commentators. She is a regular columnist for the Dominion Post and stuff.co.nz.
As an authorised financial adviser, Liz has helped hundreds of kiwis prepare for life when the pay cheque stops. Liz uses simple and practical methods to help people make their savings last as long as they do.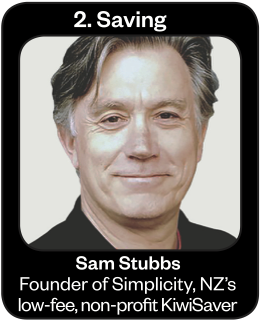 Sam Stubbs is the founder of Simplicity, New Zealand's low-fee, nonprofit KiwiSaver. 
Sam is passionate about helping people invest for and in retirement. Sam believes keeping it simple, straightforward, and low-cost is the key to investing for retirement.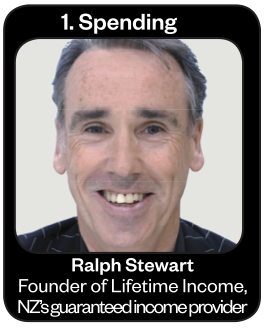 Ralph Stewart is the founder of Lifetime Income, New Zealand's only guaranteed income provider.
Ralph cares about helping older kiwis get financial security in retirement. He started Lifetime to help retirees get a dependable income that's guaranteed for life, regardless of what happens to markets or interest rates.
Spaces limited. Register now.
Spaces strictly limited. Reserve your free place now.