News
1 November 2016
Stay at Home or Move?
Moving to a retirement village – what do the dollars say?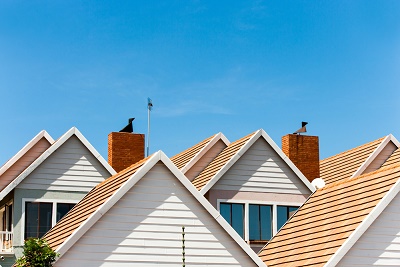 As retirement approaches or advances many of us start to weigh up the pros and cons of retirement villages.  Do you want to stay in your own home, in the neighbourhood where everything is familiar, convenient and perhaps close to friends and family? Or does the idea of on-tap medical help and more on-site services start to appeal?
There are many factors that will impact on this decision, and among the most important can be the financial implications.  There have been several recent articles discussing the financial issues involved in such a decision.  We've reviewed them for you and pulled together some of the key things to consider.
Ownership and Sales
The majority of retirement village operators sell you the 'right to occupy' one of their units, so as a resident you do not own the unit, house or apartment, merely the right to reside in it.  This also means you cannot sell it on the open market when you are done with it.  The unit must be sold back to the retirement village operator for the price you bought it for, less a 20%-30% fee usually called a deferred management fee.
Another financial consideration is when it comes time to sell your 'right to occupy', this can take a long time and either your estate or family will still need to pay for any ongoing fees.
If you own your own home, you are able to sell it on your terms.  Depending on the housing market, you may or may not make a profit.  If by the time you have retired you are mortgage free, this will significantly reduce your financial monthly outgoings. However, you will not have easy access to the capital tied up in your home and will still have to pay rates, insurance, electricity, maintenance and for the upkeep of the property.
Capital Gains
If you are a resident in a retirement village and decide to leave, the retirement village operator will only pay you the amount you originally paid for your unit, less a deferred management fee.  And you will only get paid once the village operator has sold your unit onto another occupier.  Any difference in capital gain goes to the retirement village operator.
If you are in your own home and decide to sell, and the housing market has moved in your favour, you will get to keep the capital gains you have made.
Ongoing Fees
Once you have moved into a retirement village and paid for your right to occupy, there are usually ongoing fees.  These fees are paid by all the residents of the village to contribute to the ongoing running costs such as maintenance, staff, insurance, rates and utility bills. It is important to check if these fees are set or are liable to change at the discretion of the operator and if they are decided by actual usage or if it is a flat set rate per resident.  And these rates may still be charged to the resident or family of the resident after a resident has left or passed away, until a new occupier has moved in.
If you are in your own home, you will have ongoing fees for similar costs but you are able to monitor and manage these yourself.  You may decide to downgrade from Sky TV to cheaper online content instead or not use as much power or do your own gardening and maintenance.
Insurance
Retirement village operators usually organise insurance for the entire village, but residents pay the insurance premiums.  This insurance is to pay for a rebuild or repair after an event such as a fire or to buy back the occupiers' rights if the village has been devastated by an earthquake for example.  Depending on how long the occupier has been in the village, this may not be enough to buy occupation in another village if prices have risen. 
Insurance policies will differ from village to village, some may cover the unit but not your contents, so you will need to organise that separately.
Financial Soundness
It's a good idea to understand the financial situation of a retirement village before you commit to moving in.  Before you sign a retirement village operator's ORA (Occupation Rights Agreement), obtain copies of the village's financial records and get them looked at by an expert.  Is the village a commercial operation or a non-profit organisation? Is the village profitable? What are the assets and liabilities?  What expectations does the operator have for the village's financial future?  Will you be asked to make extra contributions for planned projects or upgrades?  This research will prove invaluable and will help you make an informed decision.
It's a good idea to think about your purchase of a 'right to occupy' in a retirement village as you would any other investment and consider the risk and rewards of alternatives.  You could, for example, sell your home and just downsize by buying a smaller, easy to maintain apartment or townhouse you can lock-up-and-leave during trips. Or you could choose to rent and have a landlord be responsible for maintenance.
These options would both free up substantial sums you could invest to receive a certain income right through your retirement. If you want to stay in your home and are mortgage free, there are other options to enjoy living a better retirement.  A reverse mortgage where you borrow funds using your home as security means you can free up part of the value of your home to enjoy your retirement.
Other considerations – Know your rights
Do your research before buying into a retirement village – buyer beware!  As well as the ORA (Occupation Rights Agreement), retirement village operators will have a Code of Practice and a Code of Residents Rights.  Read these carefully for any clauses that may concern you.
There is also the RVA (Retirement Villages Act 2003) which states that incoming residents must have a certificate signed by their lawyer saying they understand the terms of the licence.  This has improved the retirement village industry and clarified what's on offer and what's expected of both the occupier and the retirement village.
If you are considering a retirement village that is still being built or is partially completed, it will be important to understand what will happen if all the facilities that are promised, aren't built.  Who would be financially liable and what rights would you have as an occupier?
Deciding whether to stay in your own home or move to a retirement village is a big decision.  While you are fit and healthy, the choice seems more straightforward.  However, as you move through retirement, there may come a time where you need more care than your spouse or family can provide. Retirement villages that offer both independent living and care facilities can be helpful at this stage of life.  However, the financial implications of moving into a retirement village are significant and if you change your mind, it can be difficult to extract yourself so do your research, shop around and compare different solutions. 
And of course, if you'd like to talk about income options, call us on 0800 254 338 or click here to get a personalised quote on your investment.
The information in this article was sourced in part from Sunday Star Times 8 February 2015, Consumer Magazine 7 February 2013 and New Zealand Herald 8 June 2013