News
7 June 2016
Six questions you need to ask yourself
6 questions you need to ask yourself - and easy steps you can take
Some of us embrace it, others dread its approach, but few escape retirement. No matter how you feel about it, you need to take some steps to make sure you have the mental and monetary resources to make this next phase of life a happy one. Here are six key questions you need to ask yourself about retirement, as well as some practical tips for improving your financial security.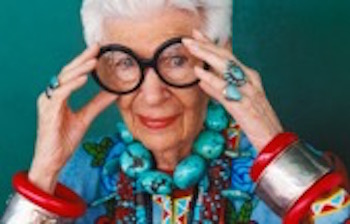 1. Am I ready to retire?
Many people who are eligible for retirement prefer to keep working. Sometimes it's because they need the money or want to keep their health insurance, but often it's because they like their jobs and the people they work with. So, think hard about whether you're really ready to give it up — not only the aggravation of work but also the stimulation and the fun of your work place.
2. What will I do when I retire?
Retirement can last a long time. At age 65, men are expected to live for another 17.7 years and women for another 20.3 years. If you retire at 65, you could spend many years in retirement — too long to be a couch potato. So before you retire, decide what you want to do during the years ahead. Pick something that matches your interests, talents and experience. It could be teaching at the community college, coaching a football team or volunteering at the local hospital. Activities like these will give you personal satisfaction. And they will help you create some close connections to other people — a vital need for any happy retirement. Some retirees join service organizations like the Lions, Rotary or Kiwanis. When I retired, I joined a local chapter of Lions Clubs International. I made new friends and became involved in the Lions' programs to protect and preserve the eyesight of people around the world. It was very rewarding.
3. How will retirement change my life?
You will discover that retirement is the doorway to a new stage of your life, one where you control your time and your activities. Want to go to an afternoon movie in the middle of the week? You can do it! Want to spend a couple of days watching the annual golf tournament? You've got the time! Want to learn to play the piano or speak Spanish? Go right ahead.
4. What role will my children play?
There's a good chance your children will become an ever-increasing part of your life. As you age, your kids may become your lifeline to doctors and hospitals and many other services. So when you plan your retirement, try to arrange to reside reasonably close to where they live. That could simplify your future transportation needs if your adult children are available. You'll also find that children, grandchildren and great-grandchildren can be sources of much happiness when you're retired. Find ways to let them know they're a treasured part of your life.
5. How do I cope with the downside of retirement?
Happiness is rarely forever; illness and death are part of life's journey. In my case, the loss of my wife, Sara, after 60 years of marriage, was devastating. But I was comforted by memories of the happiness that my wife and I enjoyed for many years after we retired. It helped that we had a schedule that gave Sara time for her card games and gave me time for writing and golf. During the week, Sara had her time and I had my time. On weekends, we had together time, when we could explore things together.
6. Can I afford to retire?
Review your finances. Don't worry about money, get a plan in place and stick with it. Your needs and spending patterns will change as you move through retirement so an annual review is important to ensure your finances keep pace with your lifestyle.
This article has been adapted from the original article published on the AARP website by Stan Hinden, a former columnist for the Washington Post. He wrote "How to Retire Happy: The 12 Most Important Decisions You Must Make Before You Retire."
Read more about how the Lifetime Income Fund could be part of your retirement portfolio.
To see what your income would be, try the Lifetime Income Calculator.